Chocolate Truffle Cookies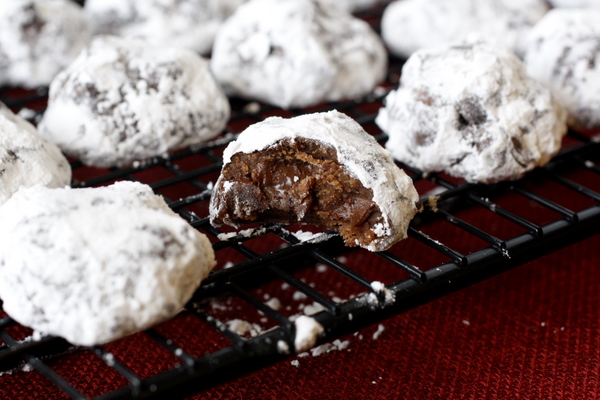 I dare you to look at that beautiful rich chocolate in the picture above and not want to make these cookies. If you succeed, you have more willpower than me!
From the moment I saw these cookies on Pinterest (I have an addiction!), I just couldn't resist. And once I made them, I couldn't resist eating them. You don't want to know how many of these I ate. Well, maybe you do want to know, but I don't want to tell you. 🙂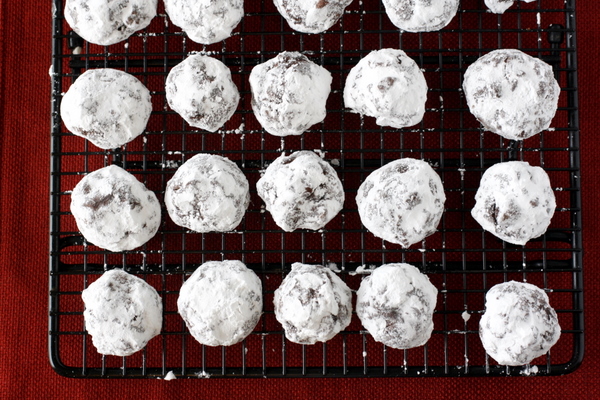 I love these cookies.  Are you tired of me saying that yet? Because really, I love everything I share on here. But these chocolate truffle cookies are really really good. Intense. Rich. Chocolatey. They really do taste like a truffle in cookie form. And, if you're anything like me, a truffle in cookie form is almost too good to be true.
Try these and let me know what you think! 🙂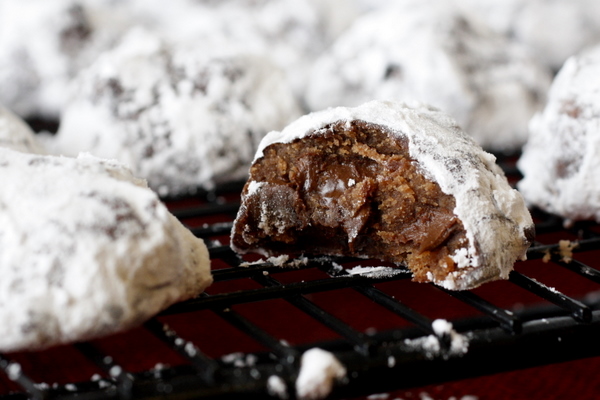 P.S. You can see all of my Christmas treat recipes from over the years at this Christmas Cookies tag. Enjoy! And, as always, let me know if you try any and how you liked them.
Chocolate Truffle Cookies
Yield: about 4 1/2 dozen.
Ingredients:
1 1/4 cups butter, room temperature
2 cups confectioners' sugar
1/3 cup unsweetened cocoa powder
1/4 tsp salt
1/4 cup sour cream
1 tsp vanilla extract
2 1/4 cups all purpose flour
2 cups chocolate chips
approx. 1/3 cup cocoa powder (for rolling)
approx. 2/3 cup confectioners' sugar (for rolling)
Directions:
Preheat oven to 325F. Line a baking sheet with parchment paper.
In a large bowl, cream together butter and sugar. Sift in cocoa powder and salt, and mix well. Beat in sour cream and vanilla extract. With the mixer on low, blend in flour. Stir in chocolate chips.
Shape the dough into 1-inch balls and roll in the cocoa powder and place on baking sheet. (If the dough is hard to handle, refrigerate the dough for 30-60 minutes before shaping the cookies.) Bake for 10 minutes or until cookies are just barely set. Let cool on baking sheet for 3-5 minutes, then transfer to a wire rack to cool completely.
When cookies have reached room temperature, after about 30-45 minutes, roll in powdered sugar until completely coated. Store in an airtight container.