Queso Blanco Dip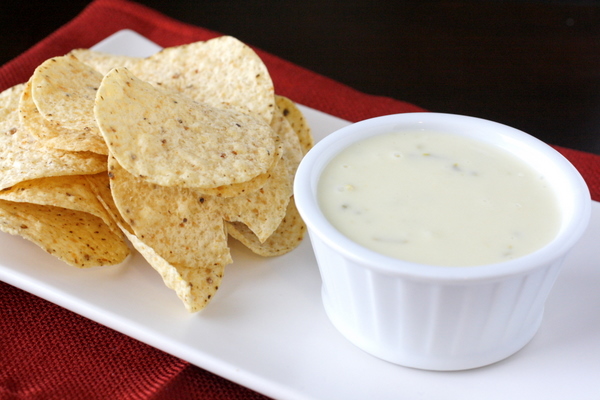 I can't get over how good this queso blanco dip is. This is another Pinterest find and another recipe that is here to stay. This white cheese dip is just like what they serve at Mexican restaurants, and it tastes so good! It's cheesy and just a little bit spicy and perfect served with chips.  The recipe comes together in minutes in the microwave and you only need to dirty one dish. Feel free to play around with the recipe and adjust the spiciness, but I happen to think it tastes great as is! I served this for a girl's night a few weeks ago and used a mini crockpot to keep it warm, which worked great. Just make sure to give it a stir every once in awhile. Everyone seemed to really like it and I'm sure I'll be making it for future events!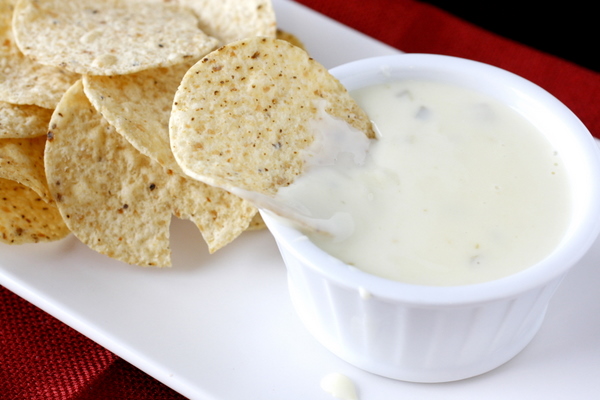 Queso Blanco Dip
Ingredients:
1 1/4 lb White American Cheese (I found Land O'Lakes brand at my deli counter), cut into 1-inch cubes
1/4 cup diced green chiles
2 pickled jalapenos, chopped
1 ounce pickled jalapeno juice
2/3 cup whole milk
1/2 cup cold water
pinch of cumin
Directions:
Combine all ingredients in a large microwave-safe bowl. Microwave on high for 5 minutes, stirring after every minute. The mixture will seem watery at first, but will combine into a runny dip once all the cheese is melted. Serve immediately with tortilla chips for dipping. Store leftover dip in the refrigerator. Reheat in the microwave, stirring every 30 seconds until creamy and hot.