Classic Guacamole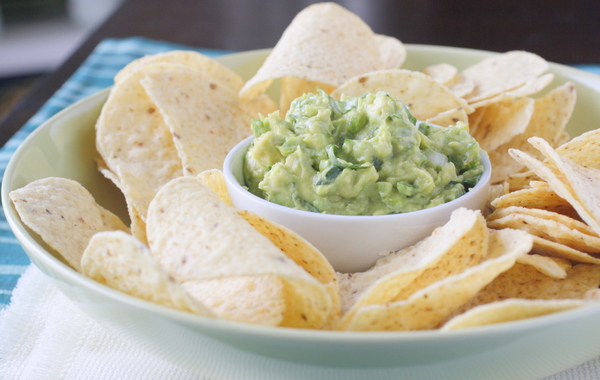 A few weeks ago, our local grocery store had avocadoes on sale for $1 each. Of course, I had to buy a couple. I love avocadoes on sandwiches and we ate quite a few paninis with avocado slices that week! It wasn't until I was down to my last avocado that I thought of making guacamole. I've made it in the past, but wasn't very happy with the results. I had just run across a new recipe in my new favorite cookbook (Cooking from the Farmer's Market – love it!), and knew I had to give it a try. This guacamole is delicious. It's simple and basic, but it has the perfect blend of flavors. I couldn't stop eating it! Feel free to play around with the recipe and add in any extras that you like. I'm a big fan of tomatoes in my guacamole, so I may try that next time. But if you're looking for a simple and classic guacamole recipe, this one is for you.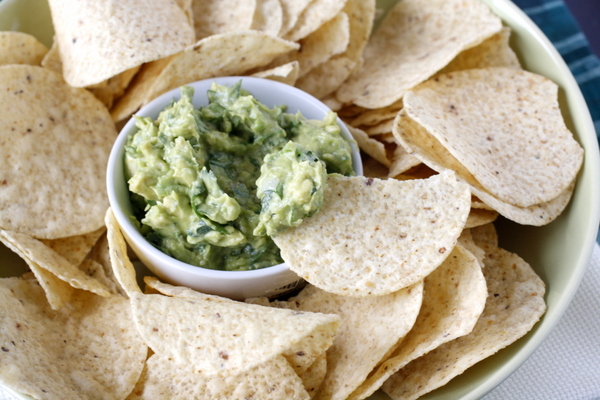 Classic Guacamole
Ingredients:
1 ripe avocado
juice from 1/2 lime
1/4 cup fresh chopped cilantro
1 green onion, chopped
1 serrano chile, seeded and minced
1 clove garlic, minced
salt
tortilla chips, for serving
Directions:
Halve the avocado lengthwise and scoop out the flesh, discarding the pit. Place the avocado in a small bowl and mash with a fork. Add the lime juice, cilantro, green onion, serrano chile, and garlic. Mix until well incorporated. Season to taste with salt. Serve immediately with tortilla chips.
*Note: Amazon links are affiliates