Apple Pie Dip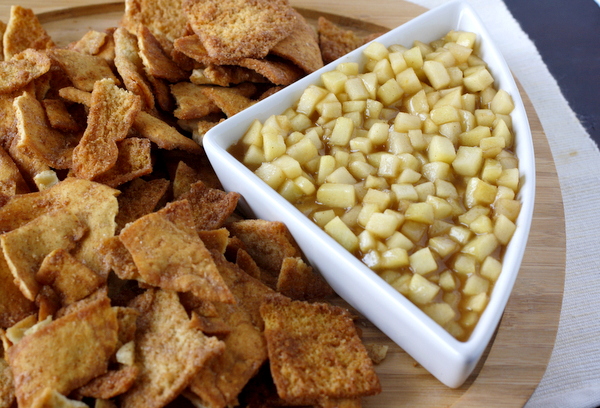 As soon as I saw this recipe for Apple Pie dip, I knew it had to be made immediately. Both because it looked so good, but also because it looked so easy! I'm happy to report that it was just as simple and delicious as I expected. It really tastes like the filling of apple pie, and when eaten on top of cinnamon sugar pita chips, it's almost too good to be true. I loved this warm, right off the stovetop, but I have to admit, I ate more than my share cold out of the refrigerator as well. Also, I can imagine this would make a pretty great ice cream topping! If you're like me and can't wait any longer for Fall recipes, hopefully this one will be a good start. 🙂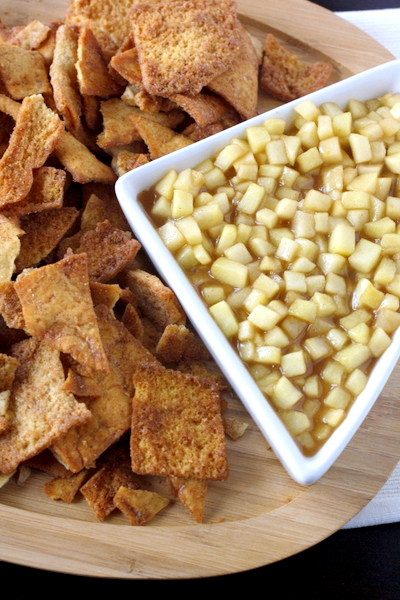 Apple Pie Dip
Ingredients:
2 cups peeled, cored, and diced apple
2 tbsp fresh lemon juice
3 tbsp brown sugar
1/4 tsp cinnamon
1 Tbsp butter
1 tsp cornstarch dissolved in 1 tsp water
Cinnamon Sugar Pita Chips, for serving
Directions:
Combine all ingredients in a small saucepan. Heat on medium until it's boiling and has extracted juice from the apples. Turn the heat down to low and continue cooking/stirring until the sauce has thickend and coated the apples. Serve warm or cold with cinnamon sugar pita chips.