Broccoli and Apple Salad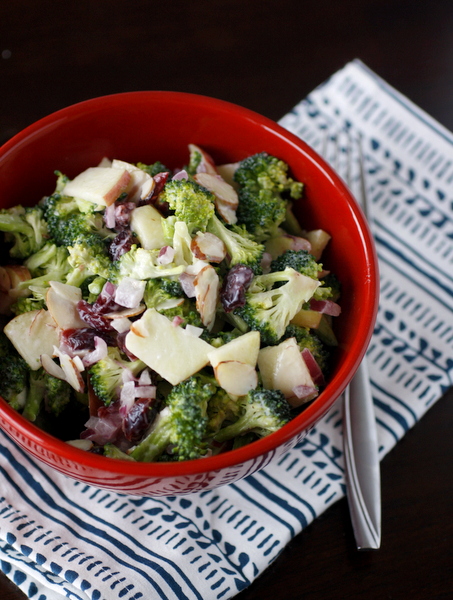 I have got a treat for you today! This broccoli and apple salad is both healthy and delicious.  When the wonderful people at Michigan Apples asked me to make a healthy apple recipe, this broccoli salad immediately came to mind. I made this salad a few weeks ago, thinking it would be a good thing to keep on hand for a few days to encourage me to eat my vegetables. I love nice crunchy salads that are chock full of delicious add-ins, and this salad is no exception. I couldn't stop eating it!  I actually didn't think Mike liked broccoli salad so I was planning on this being all for me. Imagine my disappointment once I realized he loved it as well.
Click over to the Michigan Apples blog to read the rest of this post and get the recipe!