Strawberry Shortcake Ice Cream
It's finally summer and that makes it officially ice cream season around here! I just recently broke out my ice cream maker for the first time this year. (I have the cuisisnart ice cream maker and I LOVE it!) When the nice people at OXO asked me to create a fun ice cream treat using some products they sent me (details below), I immediately started mixing up this awesome strawberry shortcake ice cream. If you follow me on Facebook, you know that Zeke and I went strawberry picking a few weeks ago (We only lasted 20 minutes, and yes, his whole face was stained red for the drive home). We made quite a few things with all those strawberries , but this strawberry shortcake ice cream was one of my favorites! I love strawberry ice cream, especially the homemade kind that uses freshly picked berries. I chopped up some store-bought shortbread cookies and mixed them in at the end to give it a little bit of crunch and shortcake flavor. The end result was wonderful and Mike claims it's the best ice cream I've ever made. I hope you try it while strawberries are still sweet and plentiful!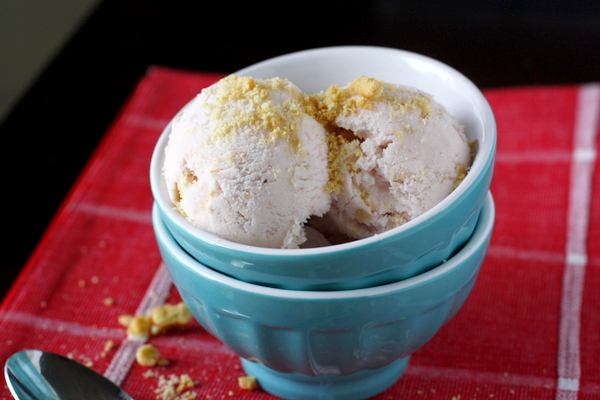 Note: OXO sent me a few supplies to make this ice cream. By far my favorites are the cute little beaker measuring set, the good grips chopper (perfect for chopping shortbread cookies!), the sugar/sprinkle dispenser, and the LockTop freezer container, which holds just the right amount of ice cream. Thanks OXO!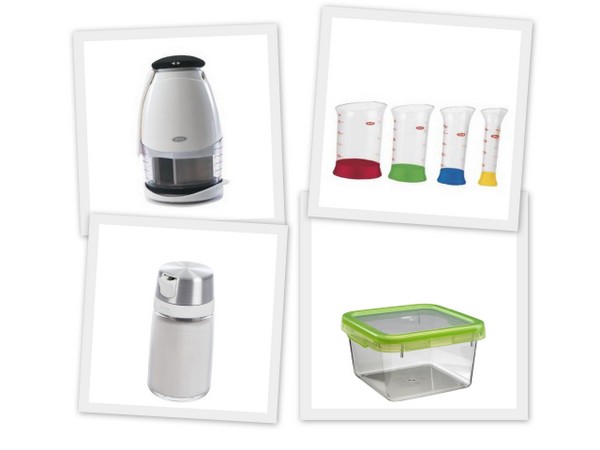 Strawberry Shortcake Ice Cream
Ingredients:
1 1/2 cups whole milk
1 1/2 cups heavy cream
3/4 cup white sugar
1/8 teaspoon salt
2 teaspoons vanilla extract
1 1/2 cups mashed fresh strawberries
1/2 of a 10-oz package of shortbread cookies, roughly chopped
Directions:
*Optional: Using an immersion blender or food processor, puree the strawberries until almost smooth. (I like to do this because I don't want bits of frozen strawberry chunks in my ice cream).
In a large bowl, combine the milk, cream, sugar, salt, vanilla, and strawberries.
Pour the mixture into the freezer bowl of an ice cream maker, and freeze according to manufacturer's directions.
Just before the ice cream is done, add in the shortbread pieces and let the ice cream maker mix them in.
Transfer ice cream to a freezer safe container and freeze until solid.
*Amazon links are affiliates