Simple Classic Zucchini Bread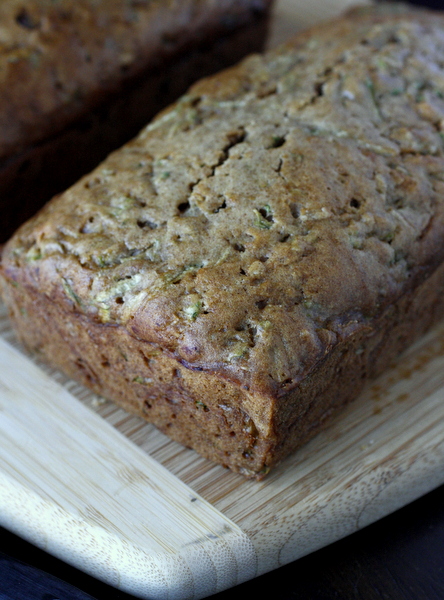 We love quick breads and muffins around here. If I ask the kids what they want for breakfast or lunch they will almost always shout "muffins!!" 🙂 I've started making double batches of our favorite quick bread recipes and freezing them so I'm always ready for their requests. I also have started cutting down the sugar on almost every quick bread recipe I make so I don't feel too guilty feeding it to the kids for breakfast. This simple classic zucchini bread definitely qualifies as a new favorite recipe. I made 4 loaves just last week and I have more on the agenda.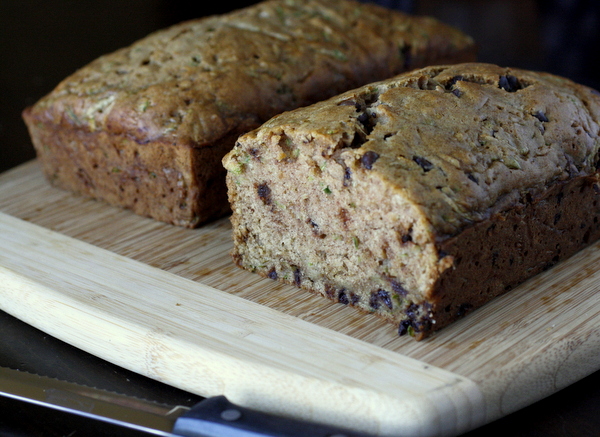 We used a free seed program through our library this year and planted some summer squash in the backyard. Imagine my surprise when we ended up getting these super interesting round zucchini! I had to google to figure out what they were and apparently they are called eight ball zucchini. I had no idea what to do with them so of course I then searched for things like"what to do with eight ball zucchini" and "eight ball zucchini recipes." Thank goodness for google! 😉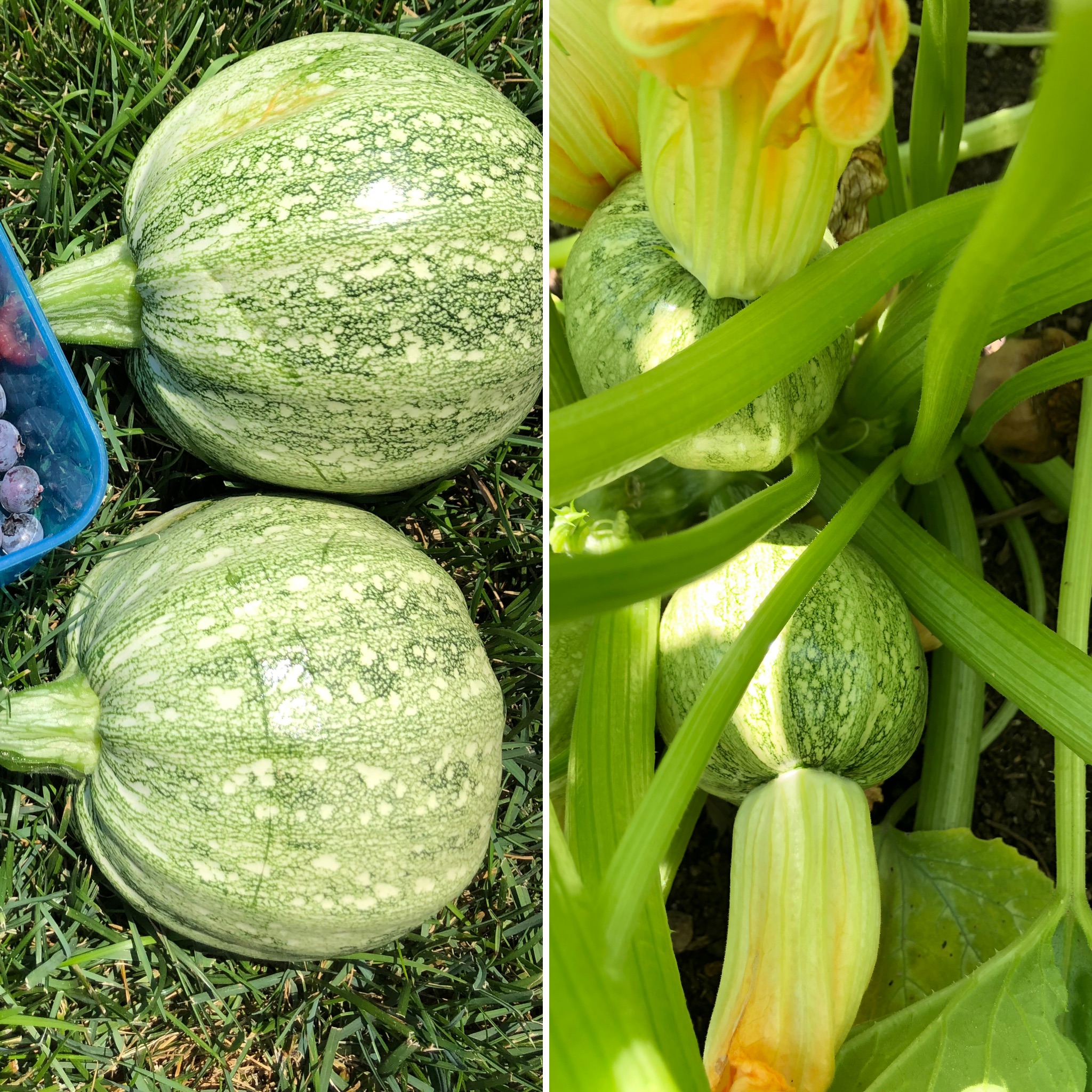 We ended up stuffing some, turned some into a fun dessert (recipe to come!) and have used the rest to make this deliciously simple zucchini bread. The recipe itself is nothing fancy but is quick and easy the make. The kids all helped me make it, which basically means the recipe is foolproof. 🙂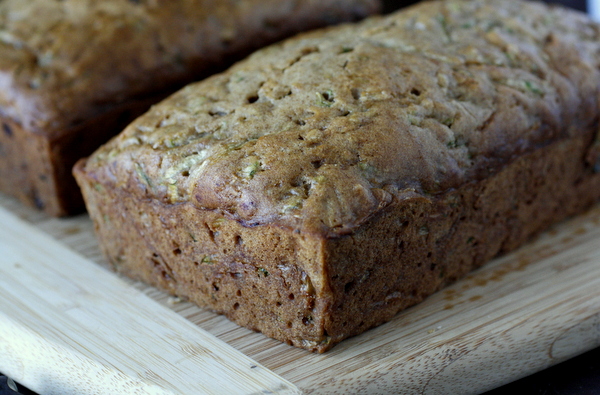 The bread itself is incredibly moist and perfectly spiced. I was able to cut the sugar down with no discernible difference which means it's actually not all that bad for you! I've already made 4 loaves and each one came out perfectly, so I think it's safe to say this recipe is tried and true. I haven't tried too many mix-in ideas, but of course we made 1 loaf with mini chocolate chips. That was definitely the favorite around here. 😉
If you have extra zucchini around (eight ball or otherwise) give this recipe a try. I know we'll be making a few more loaves before zucchini season is over!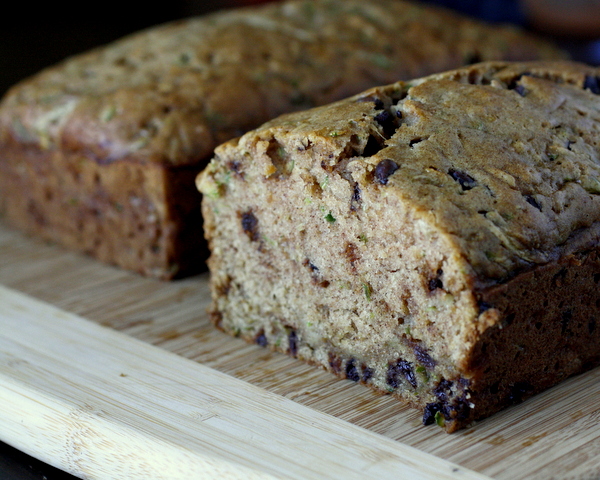 Yield: Makes 1 loaf
Simple Classic Zucchini Bread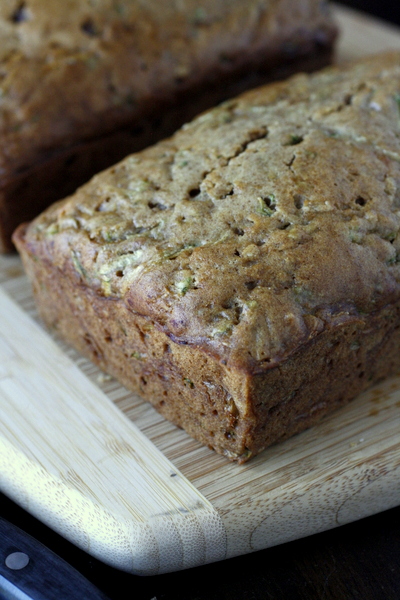 This tried and true zucchini bread recipe is moist, perfectly spiced, absolutely delicious
Total Time
1 hour
5 minutes
Ingredients
1/2 cup packed brown sugar
2 tablespoons milk
1/2 cup (99g) vegetable oil
2 large eggs
1 teaspoon vanilla extract
1/4 teaspoon baking powder
1/2 teaspoon baking soda
1 teaspoon salt
1 1/2 teaspoons ground cinnamon
1 3/4 cups All-Purpose Flour
2 cups grated or shredded zucchini, somewhere between firmly and lightly packed
1/2 -3/4 cup optional mix-ins (walnuts, raisins, mini chocolate chips)
Instructions
Preheat the oven to 350°F. Lightly grease an 8 1/2" x 4 1/2" loaf pan.
In a medium-sized bowl, beat together the brown sugar, milk, vegetable oil, eggs, and vanilla until smooth.
Whisk the baking powder, baking soda, salt, and cinnamon into the flour, then add the dry ingredients to the liquid ingredients in the bowl, stirring gently until smooth.
Stir in the zucchini and walnuts, raisins or chocolate chips (if using).
Scoop the batter into the prepared pan, smoothing it if necessary.
Bake the bread for 55 to 65 minutes, until a toothpick inserted into the center comes out clean.
Remove the bread from the oven, and cool it in the pan for 10 minutes. Turn it out of the pan onto a rack to cool completely. For best results, don't slice until it's cool.
Store the bread at cool room temperature, well wrapped, for several days; freeze for longer storage.
from King Arthur Flour