Saturdays with Scamp: Homemade Dog Treats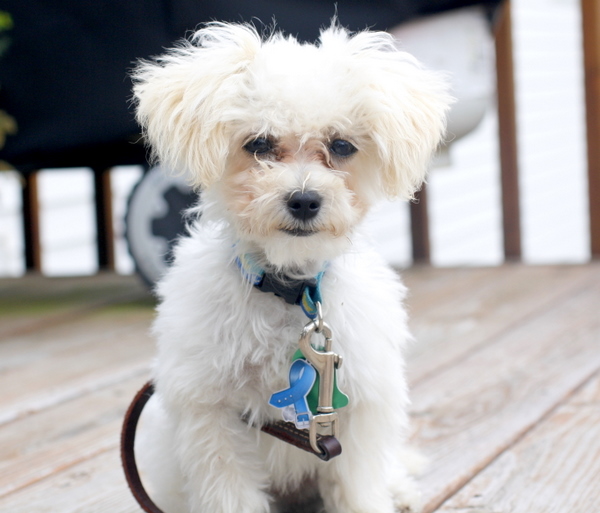 Scamp had some major breakthroughs this week. In one day (yes, one day!) he slept all night without waking me up to take him out, rang the bell by the door to ask to go outside (twice!), actually ate his food all in one sitting, and went all afternoon without peeing in his crate. By the end of the day, Mike and I were both calling him "perfect puppy." We're big on alliteration in our household.
To reward Scamp for his good behavior, I decided to make him some homemade dog treats. A wonderful reader sent me this recipe and they were reallly easy to make. Judging by Scamp's incessant jumping up and down to get at the treats once he'd tasted them, I think it's fair to say that he loves them. 🙂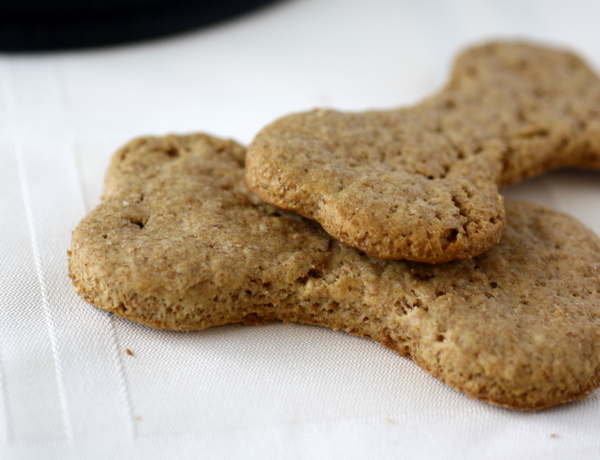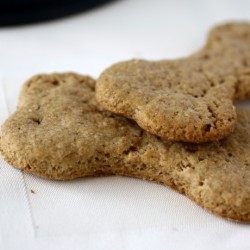 Peanut Butter Dog Treats
Ingredients:
2 cups whole wheat flour
1 Tbsp baking powder
1 cup natural peanut butter
1 cup skim milk
Directions:
Preheat oven to 375 degrees. In a large bowl, combine the flour and baking powder. In a separate bowl combine peanute butter and milk. Add wet mixture to the dry mixture and mix together.
Turn out dough on a lightly floured surface and knead until it comes together. Roll out to 1/4" thick and cut out desired shapes. Place on a greased baking sheet (or a baking sheet lined with parchment paper) and bake for 20 minutes or until lightly browned. Cool on a rack and store in an airtight container.
Scamp is staring intently at the treat I have in my hand right next to the camera 🙂
This is a sponsored post. Nutro provided me with products and promotional items and is compensating me for my time. As always, all opinions are my own.