Potato Leek Soup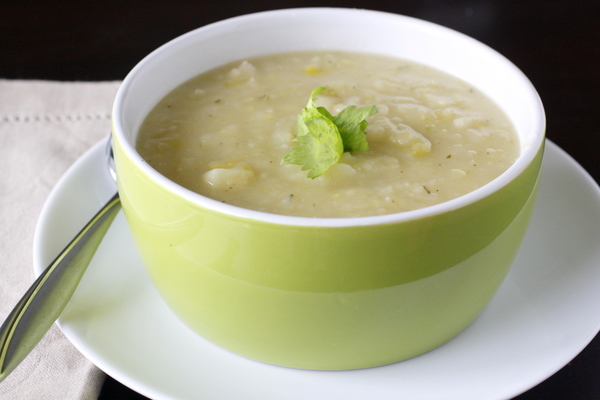 There is something about potato leek soup that is simple and comforting. It seems sort of rustic in a way, but that might just be because it was always something I'd heard about, but never eaten. That changed when I got a bunch of leeks in my CSA bag. The first (and only) recipe that popped into my mind was potato leek soup. I used a very simple recipe and it turned out great. While it's comforting and thick and creamy, this soup is actually very good for you, and not heavy at all. It's simple to make and tastes great reheated as leftovers. Mike and I both enjoyed this soup and it's a classic I'm sure I'll be making again in the future.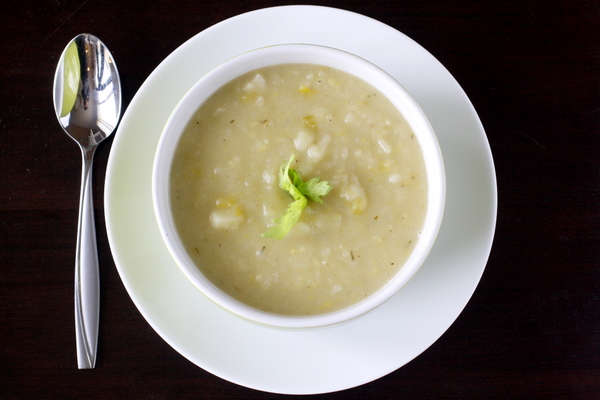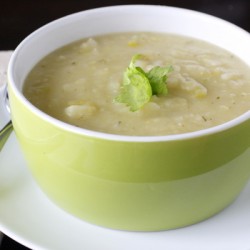 Potato Leek Soup
Yield: Serves 4
Prep Time: 5 minutes
Cook Time: 30 minutes
Ingredients:
3 large leeks, cut lengthwise, separate, clean. Use only the white and pale green parts, chop.
2 Tbsp butter
2 cups water
2 cups chicken broth (or vegetable broth for vegetarian option)*
2 lbs potatoes, peeled, diced into 1/2 inch pieces
Marjoram - dash
1/4 cup chopped fresh parsley
2 teaspoons chopped fresh thyme, or 1/2 teaspoon dried thyme
Tabasco sauce or other red chili sauce
Salt & Pepper
Directions:
Melt the butter in a medium sized sauce pan, then add the leeks, salt and pepper. Cover pan, cook on low heat for 10 minutes. Check often. Do not brown the leeks as it will give them a burnt taste. Add water, broth, and potatoes. Bring to a low simmer and cook for 20 minutes. Scoop about half of the soup mixture into a blender, puree and return to pan. Add marjoram, parsley, and thyme. Add a few dashes of chili sauce to taste. Add some freshly ground pepper and salt to taste.