Blueberry Biscuits
Blueberry Season is still going strong here in Michigan, and I am having a great time trying out new blueberry recipes. Mike loves anything with blueberries in it, so I knew he would love these blueberry biscuits. I'm not the biggest blueberry fan, but I was pleasantly surprised at how much I enjoyed these. The biscuits are fluffy and light, and the blueberries inside keep them nice and moist and add a great burst of flavor. These biscuits are on the sweeter side, rather than savory, and would be great topped with a simple powdered sugar glaze. As you can see from the picture, I opted for even more blueberries and made a blueberry sauce to serve with the biscuits. These biscuits are definitely best fresh out of the oven, but I reheated the leftovers the following day and they still tasted delicious!  If you're like me and love baking with blueberries, give these blueberry biscuits a try!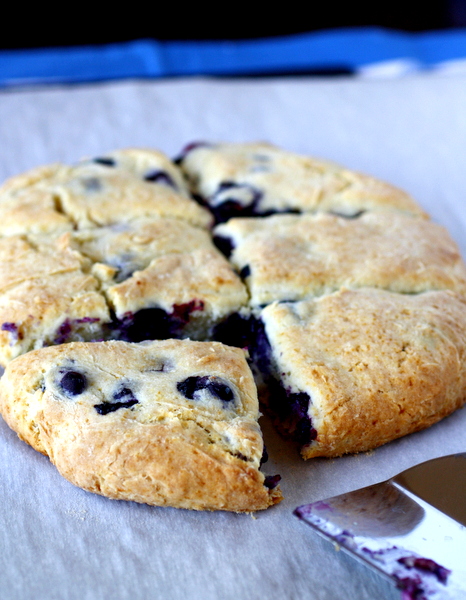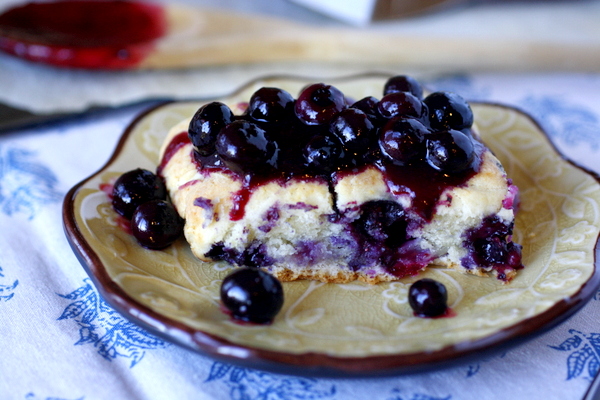 Blueberry Biscuits
Ingredients:
For the biscuits:
2 cups flour
2 tsp baking powder
2 Tbsp sugar
1/2 tsp salt
1/4 tsp nutmeg
1 1/2 cups whipping cream
1 cup blueberries
For the blueberry compote:
1/4 cup sugar
2 Tbsp water
1/2 Tbsp fresh lemon juice
2 cups blueberries, divided
1 tsp vanilla extract
Directions:
For the biscuits:
Preheat oven to 425 and move the oven rack to the upper third of the oven.
In a large bowl, whisk together the flour, baking powder, sugar, salt and nutmgeg. Add the blueberries and toss gently to coat in the flour mixture. Add in the cream and stir just until combined.
Turn the dough out onto a lightly floured surface and knead gently 3-4 times. Form into an 8-inch square and, using a pizza cutter, divide the dough into 12 biscuits. Be careful not to cut the whole way through the dough - leave the biscuits attached together at the bottom.
Transfer to a parchment lined baking sheet and bake 20-25 minutes, or until golden brown.
For the compote:
In a small saucepan, combine the sugar, water, lemon juice and 1 cup of blueberries.
Cook over medium-high heat, stirring frequently, until berries have burst and mixture is boiling. Reduce heat to medium-low and simmer, stirring continuously, until the sauce has thickened slightly.
Stir in the remaining cup of blueberries and vanilla extract and continue cooking on low heat until heated through.