Coffee Cake Muffins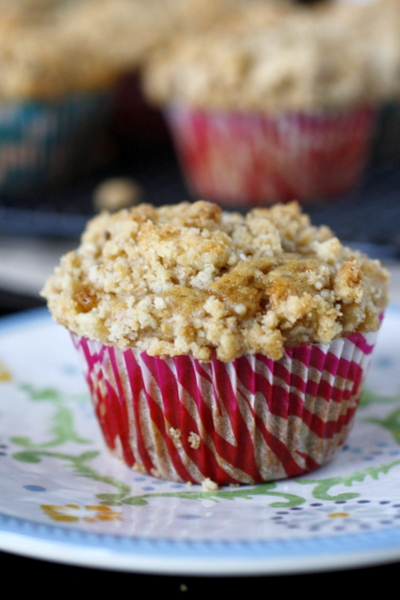 I've got a delicious muffin recipe to share with you today! I love trying new recipes for muffins, and Mike loves seeing fresh baked treats appear in his lunch on a regular basis, so it's no wonder I decided to try this recipe for coffee cake muffins. 🙂 You will love these! If you are a fan of coffee cake (and especially the crumb topping on top of the coffee cake), then these muffins are for you. They are soft and moist and not overly sweet by themselves. The generous crumb topping adds a nice dose of sweetness and a fun crunchy, crumbly texture. They are flavored with vanilla and cinnamon and taste like old fashioned cinnamon coffee cake. I shared these with a group of friends and they definitely disappeared quickly. 🙂 I have no doubt you will like these as much as we did.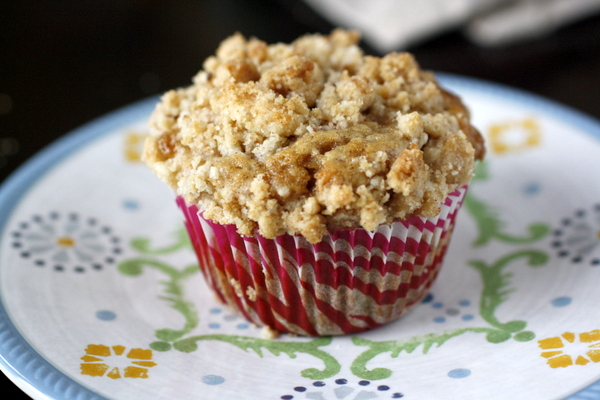 Coffee Cake Muffins
Ingredients:
Muffins:
1 1/2 cups all-purpose flour
1/2 cup brown Sugar
2 tsp baking powder
1 tsp cinnamon
1/4 tsp baking soda
1/4 tsp salt
3/4 cup milk
1/3 cup canola oil
2 large eggs
Streusel Topping:
1/3 cup granulated sugar
1/3 cup brown sugar
1 tsp cinnamon
1/4 tsp salt
1/2 cup (1 stick) unsalted butter, melted
1 1/2 cups all-purpose flour
Directions:
Preheat oven to 375 degrees F. Line a 12-cup muffin tin with paper liners and set aside.
Make the crumb topping: combine sugar, brown sugar, cinnamon and salt in a medium bowl. Stir in melted butter. Add flour and stir using a rubber spatula just until moist. Spread mixture out on waxed paper to dry until ready to use.
Make the muffins: In a large bowl, combine flour, sugar, baking powder, cinnamon, baking soda and salt. In a medium sized bowl, whisk together milk, canola oil and egg. Pour mixture over dry ingredients and stir using a rubber spatula just until moist.
Scoop the batter evenly into the muffin tray. Sprinkle with crumb topping, using your fingertips to gently press the crumbs into the batter. Bake for 15-17 minutes, or until a toothpick inserted in a center cupcake comes out clean. Cool in the tray for 10 minutes, then remove muffins to a wire rack to cool completely.