Blueberry Vanilla Ice Cream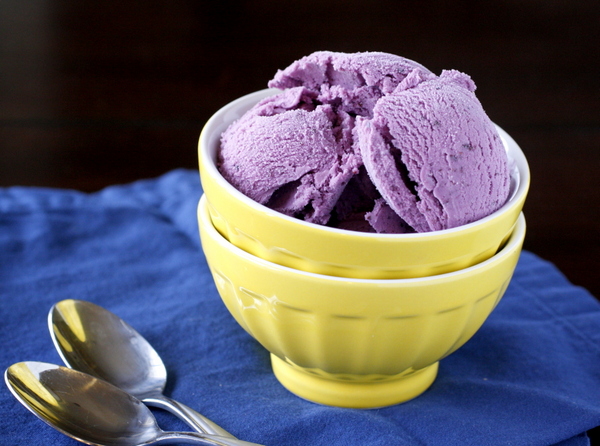 I'm pretty sure that now that it's May, it is officially ice cream season!  Even if it's not, I couldn't wait any longer to try this blueberry vanilla ice cream.  Ever since the weather started warming up, I've been wanting to go out for ice cream as much as possible. Thankfully Mike shares my priorities and we've discovered the best little ice cream place that is only a mile from our house! I could see this becoming an expensive habit over the course of the summer, so I decided to make my own.

I've mentioned it before, but Mike absolutely loves blueberries and anything with blueberries in it.  Blueberry and lemon is his favorite combination, but I prefer blueberry and vanilla. And since I'm the one making the ice cream, blueberry and vanilla it was.

Don't worry though, Mike was a huge fan of this ice cream. We both were! It's smooth and creamy, and the flavor was perfect. Actually, Mike said he'd rather eat this any day than go out for ice cream. I'm guessing I'll be making this many more times, but I hope I still get a few ice cream dates in my future.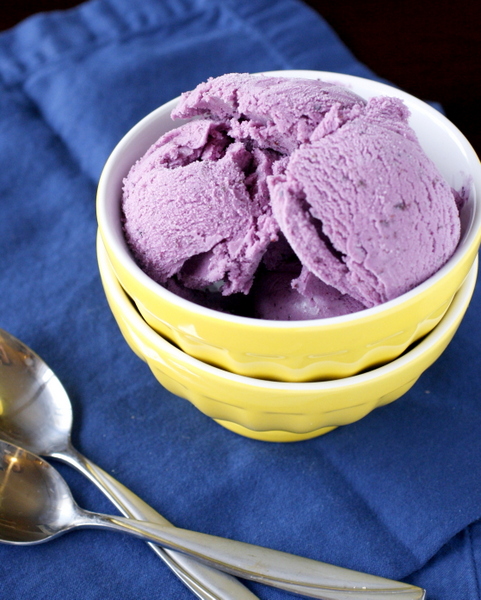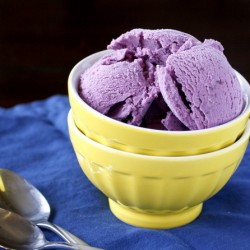 Blueberry Vanilla Ice Cream
Ingredients:
2 cups blueberries
1 Tbsp water
2/3 cup sugar
2 cups heavy cream
1 cup whole milk
2 tsp vanilla
Directions:
In a medium saucepan, stir and simmer together the blueberries, water and sugar until the blueberries soften and the sugar dissolves, about 5-10 minutes. Transfer to a medium sized bowl and chill overnight in the refrigerator.
When the blueberry mixture is sufficiently chilled, use an immersion blender to puree the blueberries. In a large bowl, stir together the blueberry mixture, cream, milk and vanilla. Freeze according to the directions on your ice cream maker.
adapted from the Penzey's Spice Catalog