Zucchini Fritters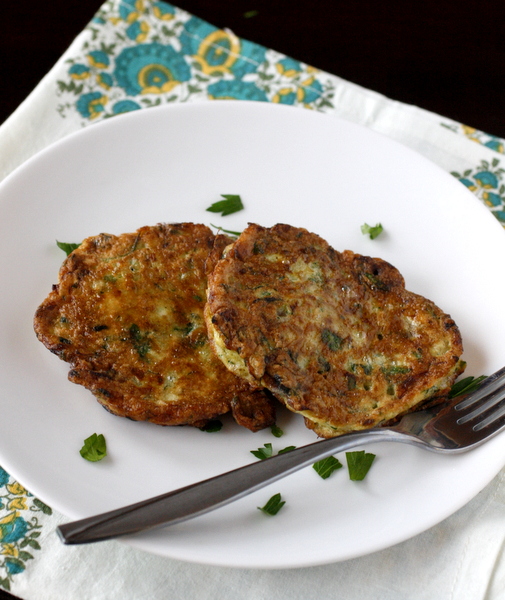 This recipe for zucchini fritters is from a wonderful new cookbook I received called An Edible Mosaic. The cookbook was written by a fellow food blogger, Faith, and will be released at the beginning of November. I got the chance to receive an advance copy and share a few recipes from it with you. I'm joining a few blogger friends to host a "Mid-East Feast" – I think it will be a fun way to promote Faith's cookbook, and there will be a giveaway at the end! 🙂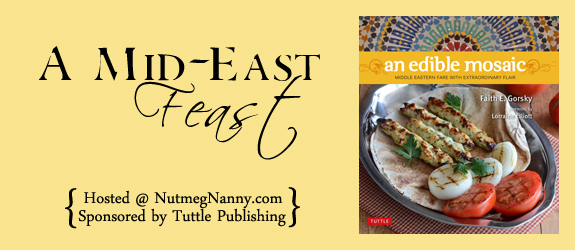 Mike and I both really liked these zucchini fritters. They are basically a savory pancake, and they're full of flavor. Actually, I have a warning about that. I made these for breakfast before church on Sunday, and about halfway through church I realized that we both smelled like garlic from eating them! Our friends sitting in the pew behind us noticed us laughing about it, and when we explained the situation after church their response was "I wondered where the garlic smell was coming from!" So be careful when eating these. 🙂 That being said, they tasted great were definitely worth the garlic smell afterwards. 🙂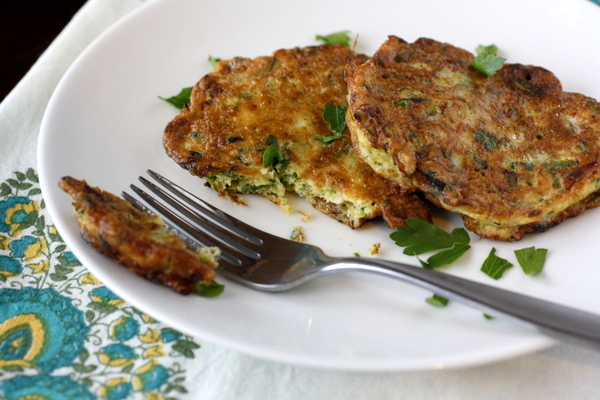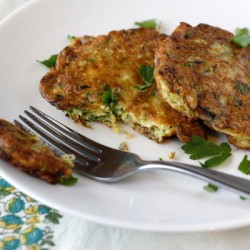 Zucchini Fritters
Ingredients:
2 Tbsp olive oil
1 onion, diced
3/4 lb zucchini (about 1 medium), grated
2 large cloves garlic, crushed in a mortar and pestle with 1 tsp salt
4 large eggs
4 Tbsp all purpose flour
1/2 bunch fresh parsley, minced
Pinch of black pepper
Canola oil, for frying
Directions:
Heat the olive oil in a medium skillet over medium heat; add the onion and cook until it starts to soften, about 5 minutes, stirring occasionally. Add the zucchini and cook until softened and the water has evaporated, about 8 minutes, stirring occasionally. Add the garlic and cook one minute more, stirring constantly. Cool slightly.
Lightly beat together the eggs, flour, parsley, and black pepper in a medium bowl. Stir in the zucchini mixture.
Add enough canola oil to a large nonstick skillet to lightly coat the bottom. Heat the oil over medium heat. Drop the batter into the hot pan using a small scoop (about 2 Tbsp of batter). Fry until set and golden on one side, about 2 minutes, then flip and cook until set and golden on the other side, about 1 minute.
Transfer the cooked fritters to a paper towel-lined plate to drain any excess oil, and cook the remaining egg mixture the same way, adding more oil as necessary.
*Links are Amazon Affiliates