Mango Lemonade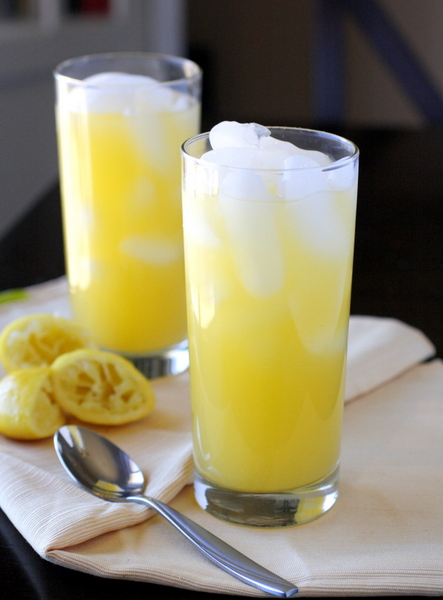 I mentioned this mango lemonade a few weeks ago when I made mango ice cream. Whole Foods had sent me a huge box of mangoes and I was experimenting with fun new recipes (mangoes taste great in smoothies, by the way!). I have made peach lemonade in the past and it was such a huge hit that I decided to try mango lemonade. It was definitely a good idea because Mike and I both ended up really liking this. It's refreshing and sweet, and the buttery mangoes give it a nice smooth texture. I would recommend stirring it before you serve it, as the mango part tends to settle at the bottom. You can bet that I'll be experimenting with many more lemonade recipes as we enter the Summer fruit season – strawberry lemonade is next on my list.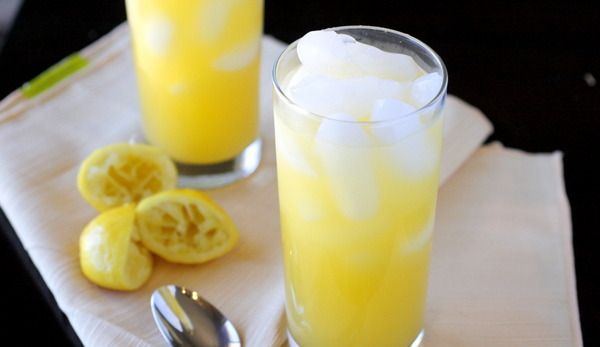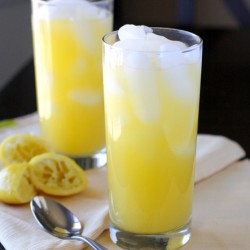 Mango Lemonade
Ingredients:
1/2 cup mango puree that has been strained through a fine mesh strainer
3/4 cup granulated sugar
5 cups water
3/4 - 1 cup freshly squeezed lemon juice
Directions:
Bring the mango puree, sugar, and water to a boil, and then simmer until the sugar is dissolved, about 10 minutes. Let cool completely then stir in the lemon juice. Serve over ice.