The 12 Days of Christmas Treats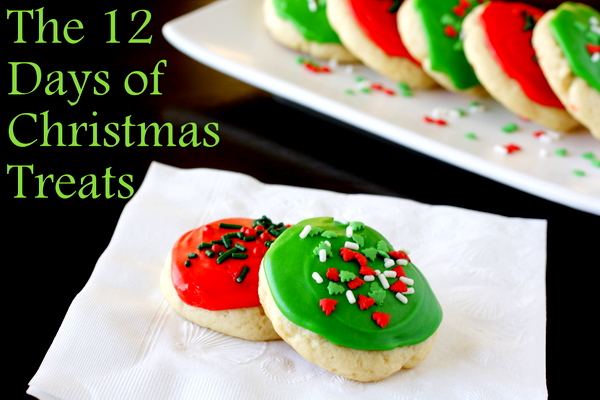 I hope everyone had a wonderful Thanksgiving! Now that December is almost upon us, guess what time it is? That's right – it's almost time for the 12 days of Christmas treats!
If you've been reading for awhile, you may remember this from previous years. Starting December 1, I will be sharing 12 days in a row of wonderful Christmas treats.  Cookies, candies, and sweets are all fair game!
I've been baking like crazy to come up with 12 recipes that would make perfect treats for your family and friends this Christmas season. In the meantime, take the next few days to stock up on Christmas sprinkles, browse the candy aisle at your local grocery store and inspect the new Christmas cookie cutters that appear this time of year.
And if you're anxious to start your Christmas baking a little early, check out the Christmas treats from the past few years. 🙂
The 12 Days of Christmas Treats 2009
The 12 Days of Christmas Treats 2010
I hope that provides you with enough fun ideas to get started, and check back on December 1 for the start of this year's Christmas cookie fun!
P.S. You can see all of my Christmas treat recipes from over the years in one place at this Christmas Cookies tag. Enjoy! And, as always, let me know if you try any and how you liked them.