These fudgy triple chocolate kiss cookies are the perfect Christmas cookie for chocolate lovers!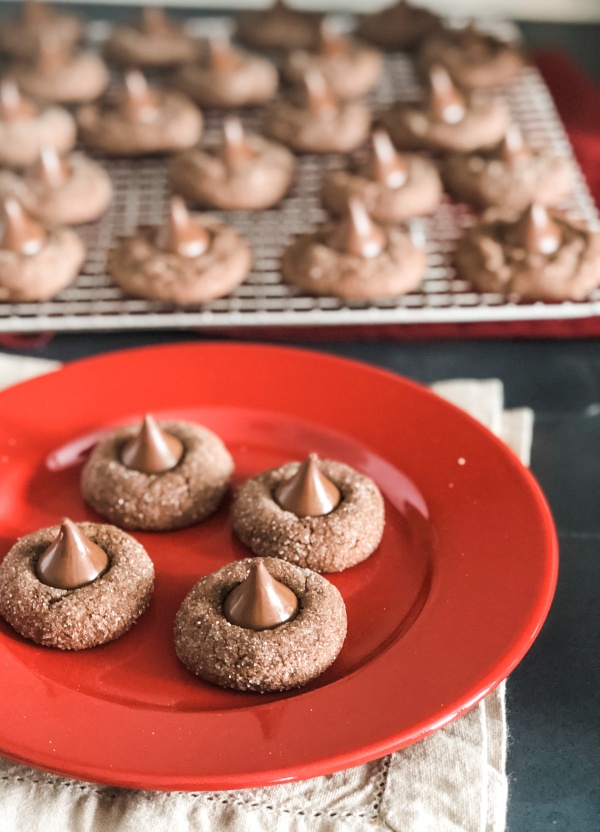 Just when you think you can't possibly try another Hershey's Kiss cookie, here I am to tell you that I've found the absolutely best one. These triple chocolate kiss cookies are soft and fudgy and chock full of chocolate! They look perfectly decadent on a cookie tray and would be a perfect addition to your Christmas cookies.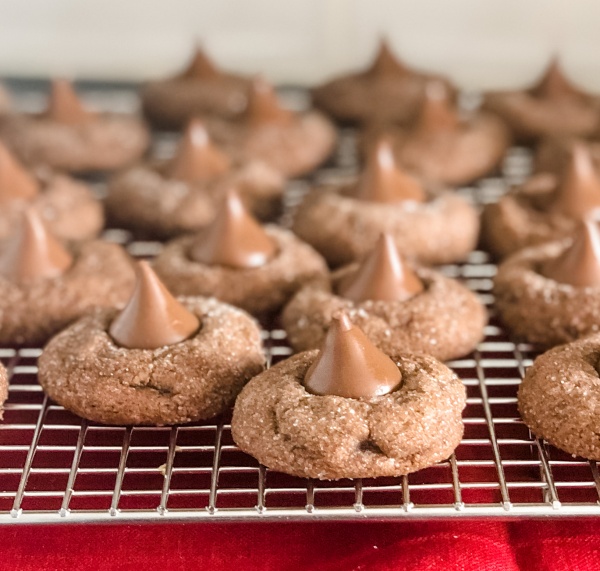 I know that chocolate and peanut butter is a classic combination, and yes, I do love a good chocolate/peanut butter cookie. But this triple chocolate version just takes it up a notch. This is a cookie for those of us who just love chocolate. The cookie base is perfectly fudgy with a crunchy sugary coating. And of course the melty chocolate of the Hershey's kiss is the perfect complement to the chewy cookie.