These gingerbread cookie bars are soft and chewy, perfectly spiced with gingerbread flavor, and topped with fluffy cream cheese frosting!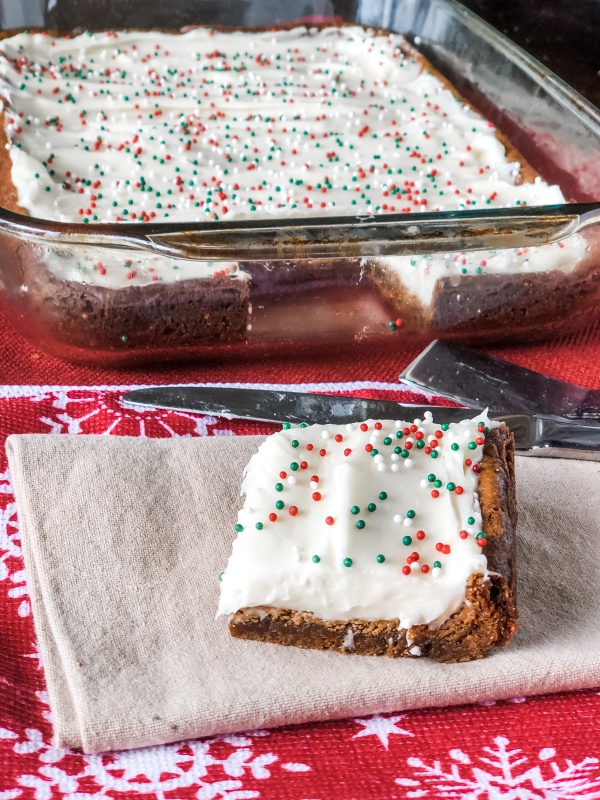 Trust me when I tell you that you are going to LOVE these gingerbread cookie bars! I made these last year but ran out of time to share them with you. I made them again this past week and I'm pretty sure these are going to be a staple from here on out. Believe it or not, I think these gingerbread bars are one of my favorite Christmas cookies of all time! (And I've tried a lot of Christmas cookies!)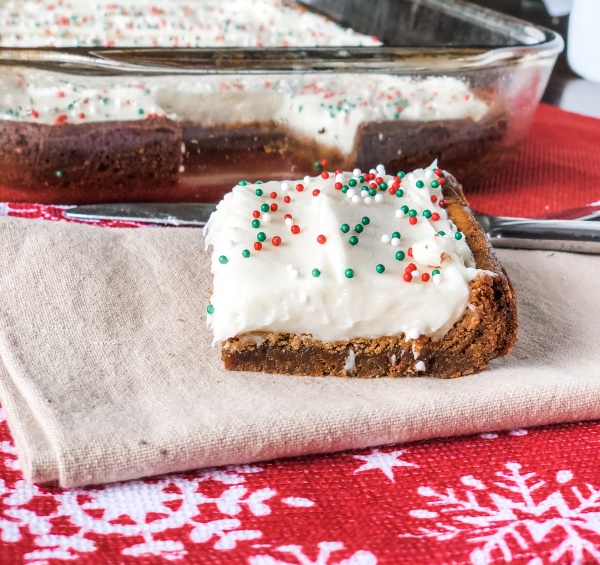 These gingerbread cookie bars are very quick to make and since they are baked in bar form you are able to avoid all the chilling and rolling and cutting that comes with traditional gingerbread cookies. You can have them mixed and baked in less than 30 minutes, then you just have to wait for them to cool to frost them.