Banana bread baked oatmeal uses pantry staples and brings the delicious taste of banana bread to a healthy and filling bowl of oatmeal!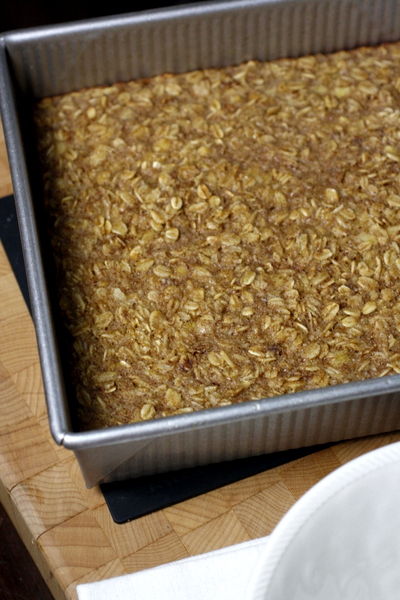 You are going to love this banana bread baked oatmeal! This is my new favorite oatmeal recipe, and even better, my kids all love it too!
We've had a little trouble finding oatmeal at the store lately, and I was starting to get anxious as my oatmeal supply dwindled down. The kids love plain oatmeal for breakfast, but a lot of times we have some form of baked oatmeal for lunch or even as a breakfast-for-dinner option. Thankfully I finally found oatmeal at Aldi, and to celebrate, we had this banana bread baked oatmeal for dinner!
This oatmeal is incredibly easy to make and doesn't take long at all from start to finish. It's fairly healthy since it's mainly made of oatmeal and bananas, and it makes your house smell like banana bread as it's baking! I cut down the sugar a little without anyone noticing, but if you like your oatmeal extra sweet, feel free to add in a little extra. So often it feels like baked oatmeal is more like a dessert than a breakfast, but this is one recipe I definitely feel OK about eating for breakfast (and letting the kids eat as much of it as they wanted!)