Apple Fritter Cake
Don't you just love apple season? West Michigan (where I live) is full of apple orchards and one of my favorite fall activities is going apple picking, and then figuring out fun new ways to use up all the apples I just picked. 🙂 That's where this recipe comes in. You are going to love this apple fritter cake! It is chock full of cinnamon sweetness, baked apples, and topped with a delicious powdered sugar glaze. Yum!! The cake itself is light and buttery, and very moist. It is so full of tender baked apples that it almost wants to fall part as you cut it. But that is not a problem, because undoubtedly you will want to put each slice in a bowl and pile it high with vanilla ice cream before eating it anyway. 🙂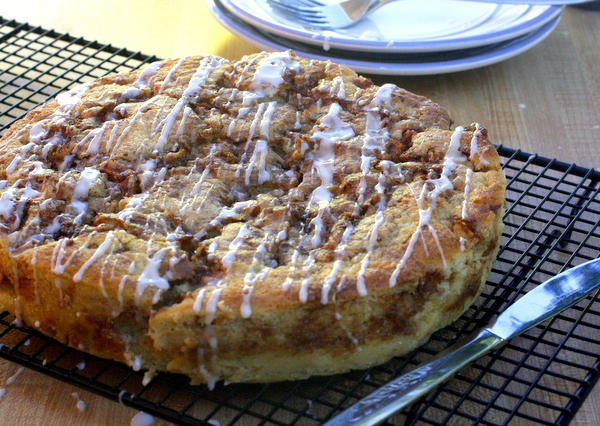 To make the cake you layer the apples and brown sugar/cinnamon mixture on top of the cake batter, repeat, and then swirl it all together. The end result is basically an apple fritter baked into a cake – so good!! I hope you try this apple fritter cake during apple season this year- you will want to make it again and again.
Click on over to the Michigan Apples website to get the recipe! And be sure to let me know if you try it. 🙂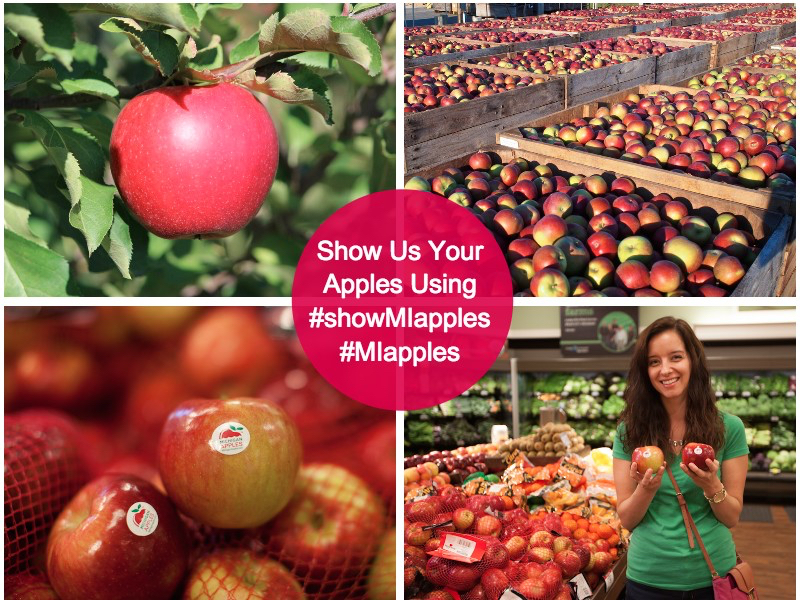 *Michigan Apples is running a sweepstakes during the month of October! Show off your Michigan apples for a chance to win a Grand Rapids getaway and a cider tasting trip! See full details on the Michigan Apples website.
This post was sponsored by Michigan Apples. As always, all opinions are my own.