This hearty make-ahead breakfast casserole is a delicious combination of eggs, cheese, bread, and sausage – perfect for a stress-free breakfast option!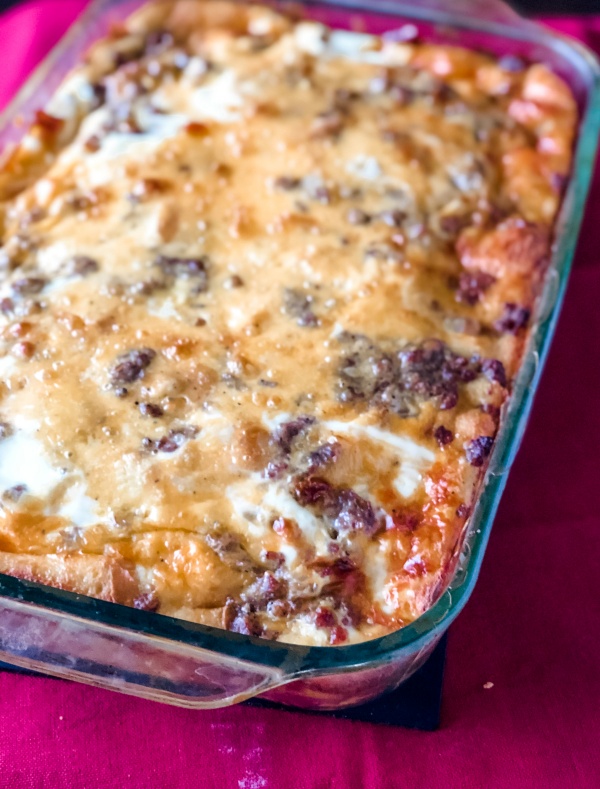 If you are looking for the perfect breakfast casserole for the upcoming holidays, I have the perfect recipe to share with you! I first made this sausage and egg breakfast bake last Christmas (yes, a full 11 months ago!) and I'm so sorry it has taken this long to share it with you. However I was determined to get it to you in time for you to make it for Christmas this year. 🙂
As you can tell by the name, this make-ahead sausage egg breakfast bake is assembled the night before, so all you need to do on a busy morning is stick it in the oven. All the hard work is already over by the time you wake up in the morning. That's my kind of breakfast!