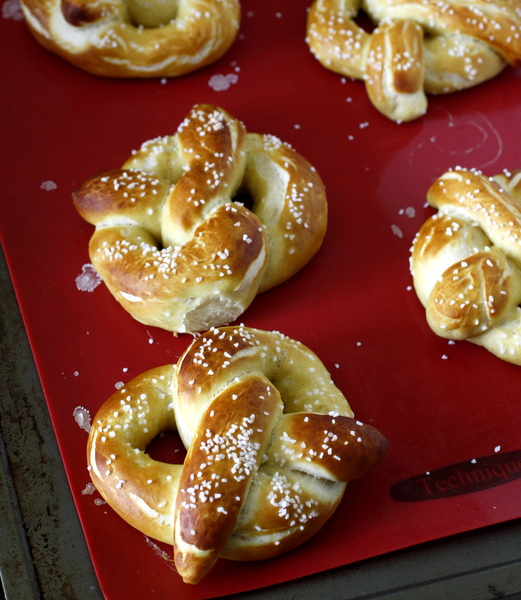 You have got to try these homemade soft pretzels! I made these months ago and I'm so sorry it took this long for me to share them with you, because they are GOOD!

We love soft pretzels around here, especially fresh out of the oven. They are warm and soft and chewy and absolutely delicious.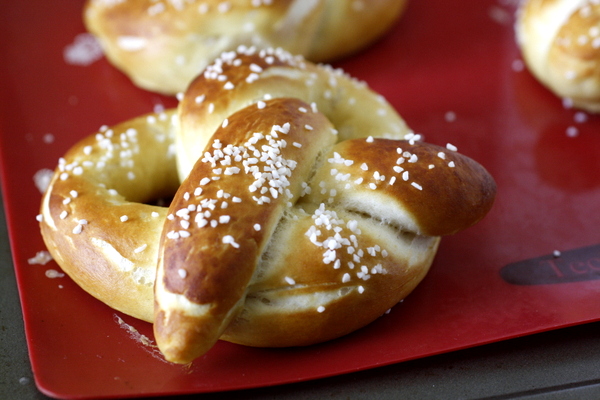 The best part is that the pretzels have that distinctive pretzel taste that comes from boiling them in baking soda. Don't be alarmed though – that extra step is not nearly as time consuming or difficult as it sounds. I actually timed myself while making these and the boiling step only took an extra 5-6 minutes. Totally worth it for an authentic pretzel taste.

The dough for these pretzels is very similar to the dough for our favorite pretzel rolls. This is a tried and true recipe that comes out perfectly delicious every time I've made it. If you're craving soft, warm, chewy soft pretzels, then this recipe is for you!