These dark chocolate orange biscotti are full of flavor and perfect for dipping in a cup of tea or coffee!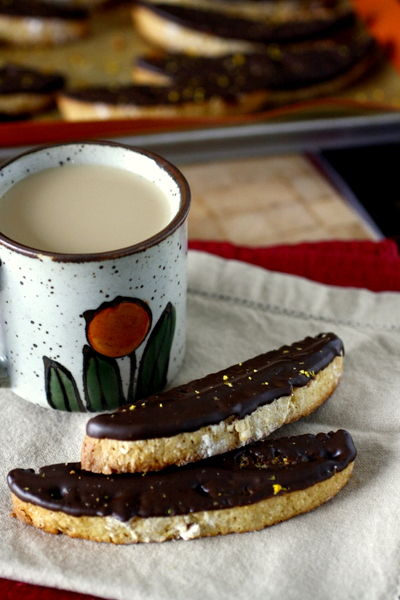 It certainly doesn't feel like Christmas around here if I don't try a new biscotti recipe! Biscotti is a family Christmas tradition started by my grandma and I try to do my part by making as many different varieties of biscotti as I can. 🙂 Judge for yourself, but I think I'm doing a pretty good job. 😉
Candy Cane Biscotti | Chocolate Chip Biscotti | Turtle Biscotti | Cinnamon Sugar Biscotti | Double Chocolate Biscotti | Chocolate Peppermint Biscotti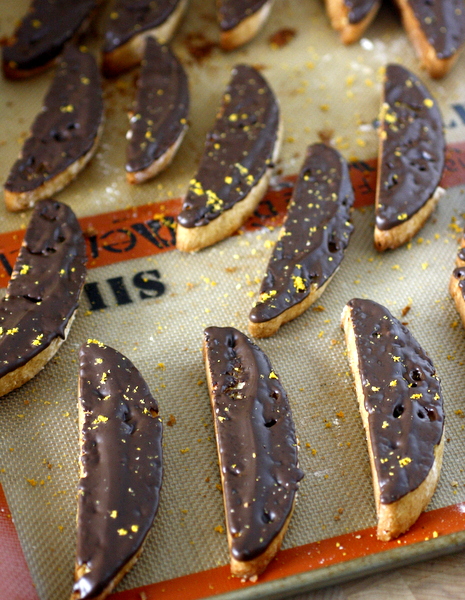 But back to these dark chocolate orange biscotti. You are definitely going to want to try these! They are so full of flavor and they look impressive enough to stand out on a cookie tray or give as gifts. Or if you're anything like me, they're perfect for hoarding in your freezer for your daily afternoon cup of coffee. 🙂
If you're not overly familiar with biscotti, it really isn't anything too complicated. The name biscotti means twice baked, meaning these cookies are baked twice instead of once. You make a simple dough, form it into a log and bake until firm. Then once it cools slightly you cut the log into 1-inch cookies, turn them on their side and bake again. That's what gives them their characteristically crunchy texture.