In this classic blueberry cobbler recipe, warm juicy blueberry filling is topped with fresh tender biscuits for the ultimate summer dessert!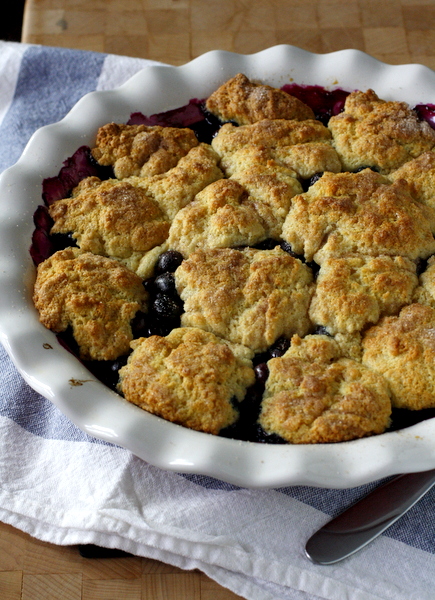 Blueberry cobbler is one of those desserts that just epitomizes summer. Fresh juicy blueberries play a starring role in this classic summer dessert!
This recipe comes from America's Test Kitchen so you know it's tried and true. They are the best at repeatedly testing a recipe until it comes out just the way they want it. As soon as I saw this recipe I knew I needed to try it, and everyone in my family was very thankful that I did. 🙂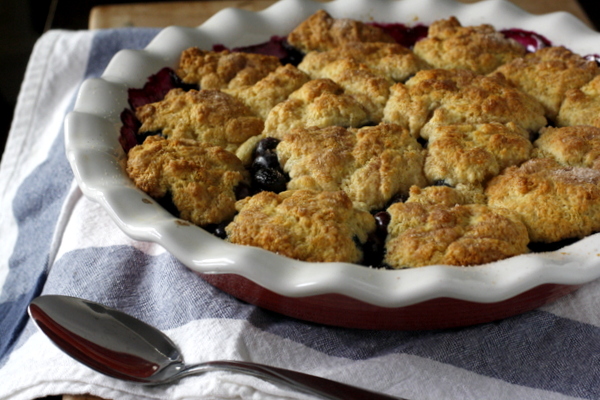 The blueberry filling is sweet and juicy and bursting with blueberry flavor. The recipe uses plenty of fresh blueberries and just a little bit of sugar and cinnamon for sweetness and flavor. That allows the blueberry flavor to really shine through. The topping is reminiscent of drop biscuits and adds a nice rustic touch to this classic recipe. The biscuits bake up to be light and tender with a little bit of cinnamon sugar crunch on top.