This chocolate chip cookie cake is like a warm and gooey chocolate chip cookie in a pie crush!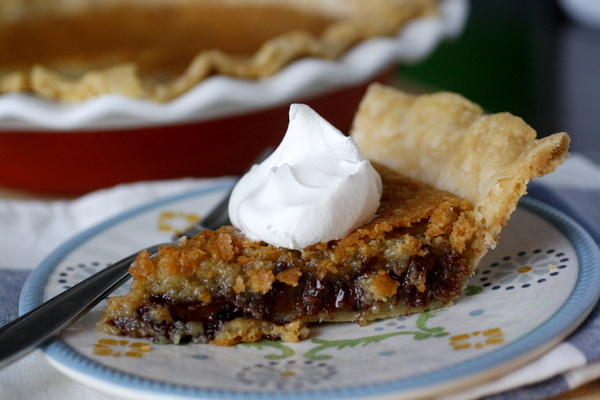 Please promise me that this chocolate chip cookie pie will make an appearance at your Thanksgiving table! Doesn't it look so good?? And trust me, it tastes even better than it looks!
When I was in college, there was a certain dessert that was universally loved. It was called Tollhouse pie and was a delicious combination of pie and chocolate chip cookies. I've wanted to recreate it at home for awhile now, and this chocolate chip cookie pie is exactly what I hoped it would be.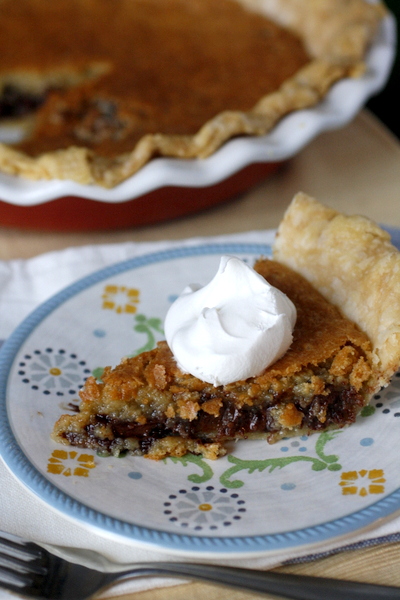 It is rich and chocolately and gooey and completely delicious. It is basically a melty chocolate chip cookie in a pie crust. Serve it warm with a little sweetened whipped cream or ice cream and you will not believe how good it is.
Best of all, it is one of the easiest pies I've ever made. It would be perfect for your Thanksgiving dinner, or really just for anytime you need a yummy dessert. Enjoy!