These pumpkin oat muffins make the perfect snack time treat but are healthy enough to eat for breakfast!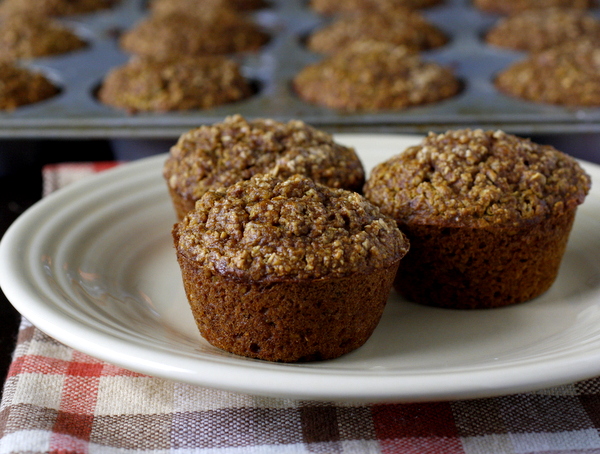 Am I too late to share a new pumpkin recipe with you? I made these in early September but am just getting around to sharing them now – but trust me, they're worth the wait! I've actually made these quite a few times this fall and every single time they've quickly disappeared.
We LOVE muffins in our house, as evidenced by the many muffin recipes on my site! Pumpkin muffins are my favorite to make because I feel like I'm sneaking extra veggies into my kids, and these muffins are no exception. They are full of healthy things like pumpkin and oats and they taste hearty and delicious.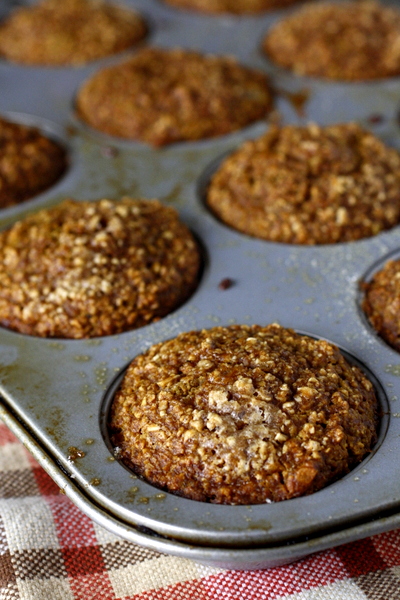 I actually took an already healthy muffin recipe and reduced the sugar even further. I've noticed that I can cut down the sugar quite a bit on quick breads and muffins and no one even notices. Then I don't feel so bad letting my kids eat them for breakfast!