These rich chocolate cookies are covered in Christmas sprinkles and topped with a Hershey's kiss!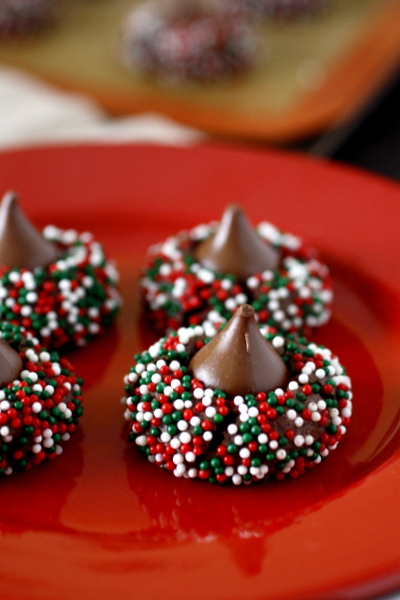 If you are looking for a cookie that is perfect for Christmas, look no further than these Christmas kiss cookies! These double chocolate Hershey's Kiss cookies are completely covered in Christmas sprinkles! Don't they look festive??
I love Hershey's kiss cookies. You can't go wrong with a melty chocolate kiss in the center of a cookie! We steer clear of peanut butter desserts these days because we have a kid with a peanut allergy, but if you want a peanut butter version, try this peanut butter cup cookie!)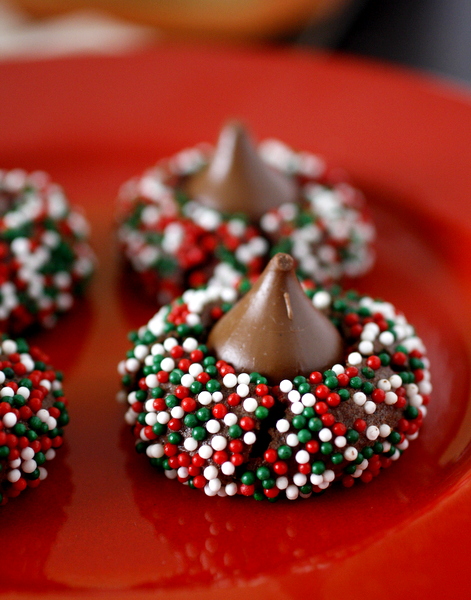 This double chocolate cookie is delicious on its own, but it's made even better by the addition of Christmas sprinkles! (Note: These nonpareil sprinkles are the ones I used!) The sprinkles added a nice crunch to the cookies and of course they make the cookies look extra Christmasy.