These soft pumpkin cinnamon rolls are filled with a fall flavored cinnamon spice mixture and topped with a vanilla glaze!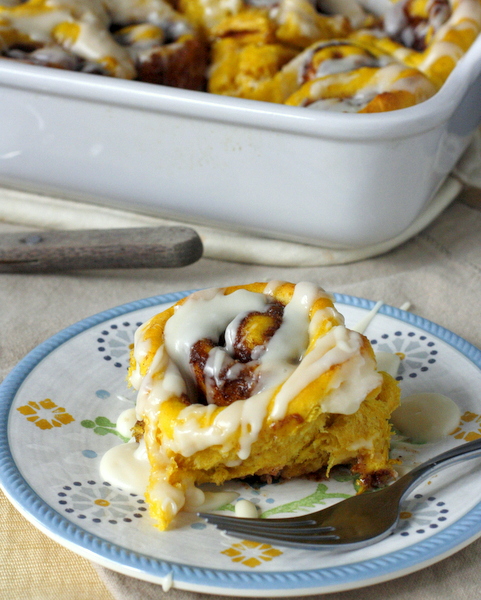 How has it taken me so long to make pumpkin cinnamon rolls? We love pretty much anything made with pumpkin, and of course we love cinnamon rolls, so it was really just a matter of time before I combined them.

These pumpkin cinnamon rolls ridiculously good. They are soft and fluffy and gooey and delicious, just like traditional cinnamon rolls! Unlike traditional cinnamon rolls, however, they are made with pumpkin, which makes them extra soft and delicious. And they have lots of extra fall spices (like nutmeg and cloves!) all rolled up in their delicious gooey centers.

Long story short, if you like pumpkin and you like cinnamon rolls you are sure to LOVE these. They are the perfect fall breakfast treat!