These sugar cookies are soft and chewy and loaded with festive Christmas sprinkles!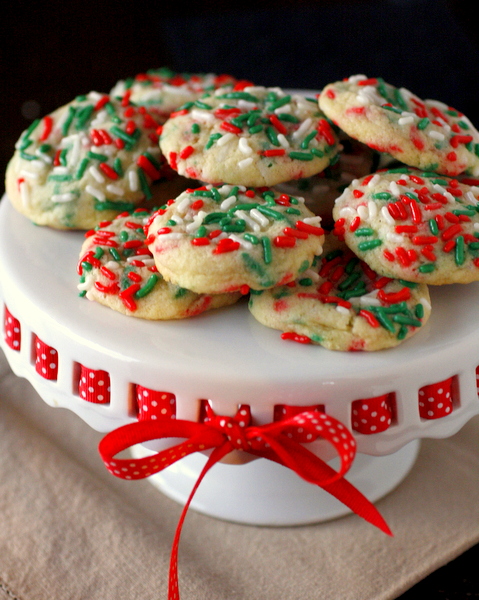 I am so excited to share these Christmas sprinkle sugar cookies with you! I know it's a little bit last minute, but these are about the easiest Christmas cookies you'll ever make, and they're extremely kid friendly! (Although really, what cookies aren't kid friendly? ;))
We had a Christmas party at our house last weekend and I just didn't have very much time to bake cookies leading up to the party. Believe it or not, something about having 4 small kids at home keeps me from having extra time to bake. 😉 I searched for sugar cookies with sprinkles and came across these perfect little Christmas cookies!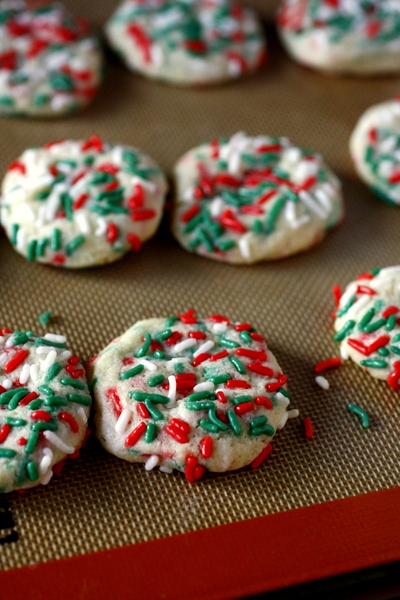 We love sugar cookies and cookies with icing on them are one of my favorite types of cookies. That being said, I just didn't have the time or energy to devote to rolling out cookie dough, using cookie cutters, and then icing the baked cookies – all with 4 eager helpers! So when I found these sprinkle sugar cookies that are simply rolled into balls and then baked, I knew it was my kind of recipe.