This sweet molasses brown bread, made with whole wheat, molasses, and honey, is delicious sliced warm and served with butter, or used as sandwich bread or toast the next day!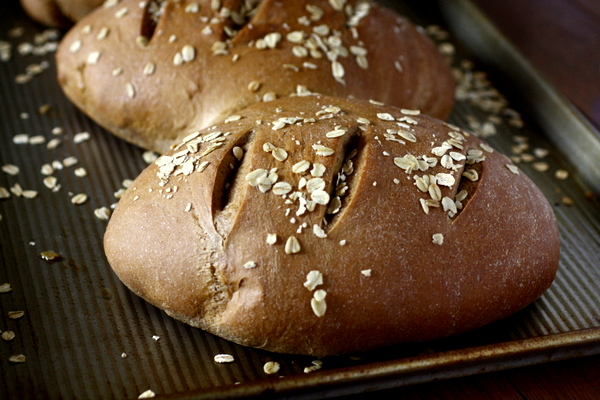 Who's ready for a new bread recipe?? If you're anything like me, you've been cooking and baking a little more than usual recently. I've definitely been spending more time in the kitchen making all sorts of baked goods, trying new recipes, attempting a sourdough starter, and of course baking lots and lots of bread. Yum!!
It's been cold here in Michigan, which means it's still soup weather. We've been enjoying homemade bread with soup a few times a week, with leftovers made into toast for breakfast. This sweet molasses bread is the latest experiment in bread baking and I'm happy to say it was a huge success! We LOVED this bread and one child in particular ate piece after piece after piece the night I made it.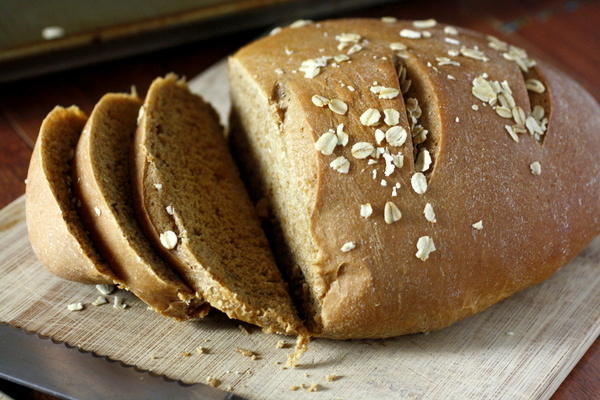 This bread is reminiscent of the sweet dark brown bread you get from popular steakhouses. It is soft and tender and just slightly sweet from the addition of honey and molasses. It's full of flavor and tastes amazing warm out of the oven with plenty of butter on top.