These homemade chocolate cupcakes are so rich and full of chocolate flavor – and they are incredibly easy to make!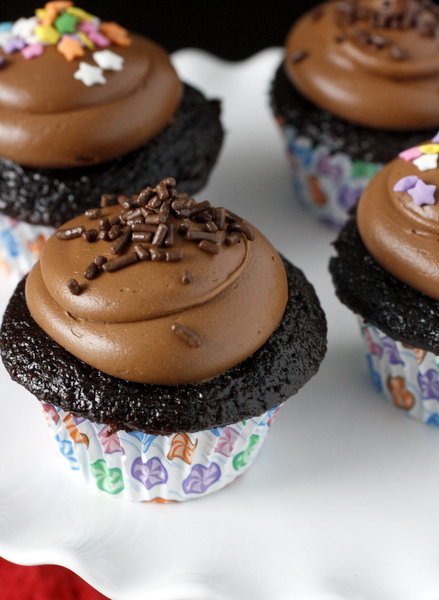 I hope you don't think I'm exaggerating when I say that these are the best chocolate cupcakes ever. Seriously, the best! I have made this recipe countless times and they always come out perfectly. When I made cupcakes for weddings and other events, this was my go-to chocolate cupcake recipe, it's that good! The cupcakes are rich and moist and full of chocolate flavor. They basically melt in your mouth. And even better, they are so easy to make. You actually only need one bowl to make them – it doesn't get much simpler than that.

As a side note – don't be scared of the coffee in the recipe if you are not a coffee drinker. The cupcakes have zero coffee flavor, the coffee just helps bring out the taste of the chocolate. If you really don't want to use it, you can substitute water.
*The frosting pictured can be found here: Chocolate Cloud Frosting