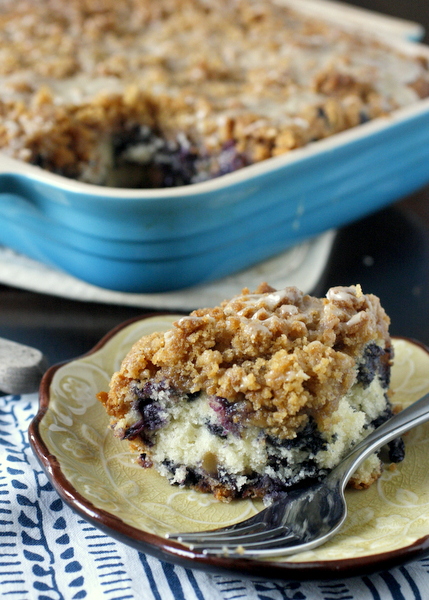 I've got one more blueberry recipe for you to help you finish off summer baking in spectacular fashion! I have made so many blueberry recipes over the past few years, and yet there always seem to be more I want to make.

 When I made this blueberry buckle with lemon glaze, I couldn't believe how good it was! It is rich and buttery and crumbly and absolutely chock full of blueberries. It's basically a single layer cake studded with blueberries and topped with a delicious crumble topping – kind of like a cross between a blueberry muffin and a coffee cake!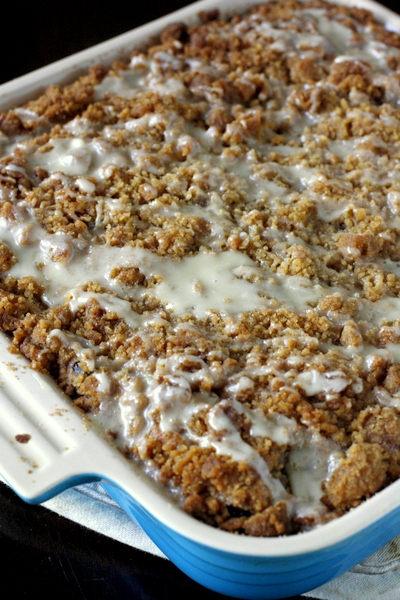 I made this cake with fresh Michigan blueberries that we'd picked a few days earlier, but I'm pretty sure you could use frozen berries with just as much success. If you've got extra blueberries around your house I hope you try this recipe – you will love it!