This healthy take on classic macaroni and cheese is creamy and cheesy and chock full of roasted vegetables!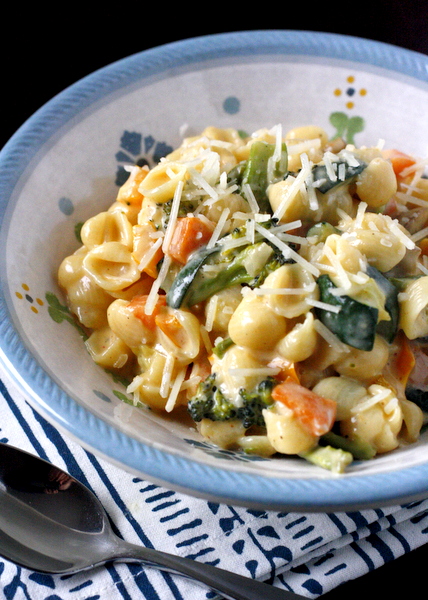 If you've been reading my blog for any length of time, you may know that I love macaroni and cheese. I have quite a few different recipes on my blog (like two cheese mac and cheese, creamy crock pot mac and cheese, or this creamy stovetop mac and cheese!), and I'm always looking to try new ones. I love the cheesy creaminess of it, and I also love that everyone in my family, kids included, eats it without complaint.

I especially love this roasted vegetable version because it is a great way to get an extra dose of vegetables in! And you really can't go wrong with yummy roasted vegetables covered in a deliciously creamy cheese sauce.

This is definitely comfort food with a healthy twist, and a recipe I'll be making again and again.