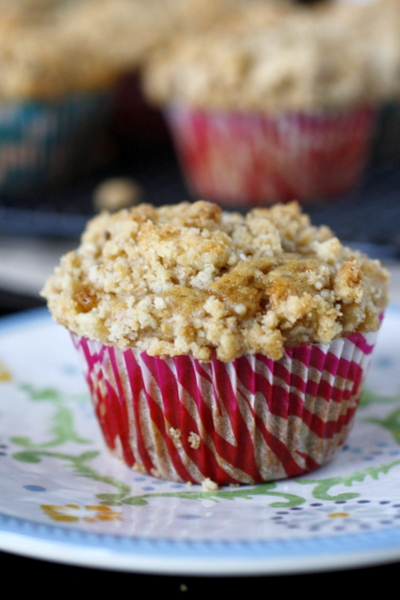 I've got a delicious muffin recipe to share with you today! I love trying new recipes for muffins, and Mike loves seeing fresh baked treats appear in his lunch on a regular basis, so it's no wonder I decided to try this recipe for coffee cake muffins.

You will love these! If you are a fan of coffee cake (and especially the crumb topping on top of the coffee cake), then these muffins are for you. They are soft and moist and not overly sweet by themselves. The generous crumb topping adds a nice dose of sweetness and a fun crunchy, crumbly texture. They are flavored with vanilla and cinnamon and taste like old fashioned cinnamon coffee cake. I shared these with a group of friends and they definitely disappeared quickly.

I have no doubt you will like these as much as we did.