These healthy baked apple chips are easy to make, kid friendly, and perfectly delicious!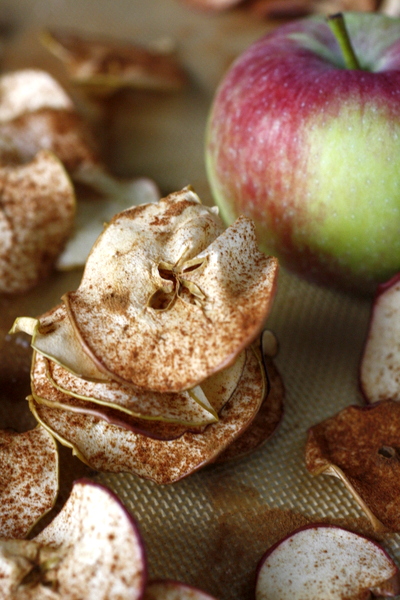 You are going to love these simple and healthy baked apple chips! This recipe is perfect for this time of year. Fall is arriving and apple season is beginning. This is one of my favorite times of year, partially because I love to take the kids apple picking and make all kinds of applesauce and other apple recipes!
A few weeks ago I bought a bag of apples from the store and they were a complete disappointment. They weren't crunchy or crisp, more like soft and kind of mealy. The kids will usually eat any kind of apple I put on their plate, but even they didn't like these apples! So what did I do with them? Made apple chips of course!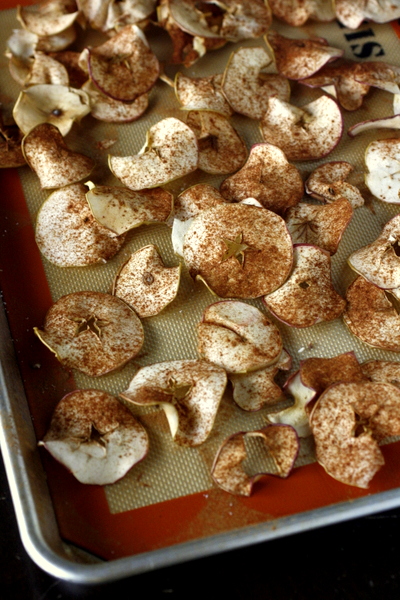 I've now made this recipe quite a few times and the apple chips get eaten almost as quickly as I can make them! They are crunchy and just slightly sweet and topped with plenty of cinnamon. The kids love them as an afternoon snack and I love that they think they're getting a treat, but really they're just eating apples. 🙂