Marble Blondies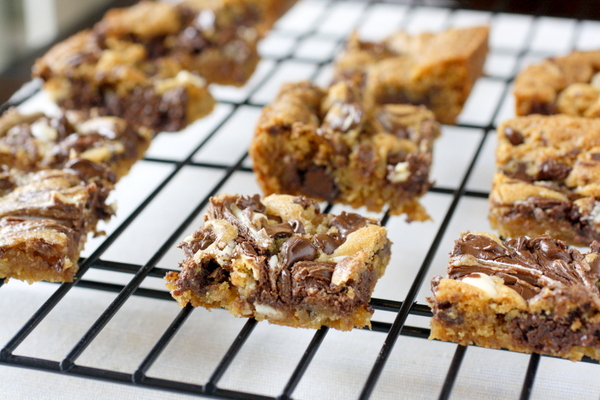 I'm so glad I discovered the Penzey's Spice Catalog! This is the second recipe (the first was chewy peanut butter brownies!) I've made from there and both have turned out perfectly. I've got my eye on a few more as well, but at the moment I can't imagine anything better than these marble blondies. Just like the peanut butter brownies, these are incredibly simple to make and they taste AMAZING. Yes, I made that word all capitals on purpose, that's how good these are! The recipe is a basic cookie/blondie base, but then you sprinkle chocolate and white chocolate chips all over the top. After they melt for a few minutes in the oven, you swirl them around throughout the pan, resulting in chewy blondies interspersed with huge swirls of chocolate and white chocolate. YUM! As I'm sure you figured out by now, I absolutely loved these, and I'm already dreaming up new combinations – like peanut butter, or butterscotch! Please try these marble blondies, and let me know what you think. 🙂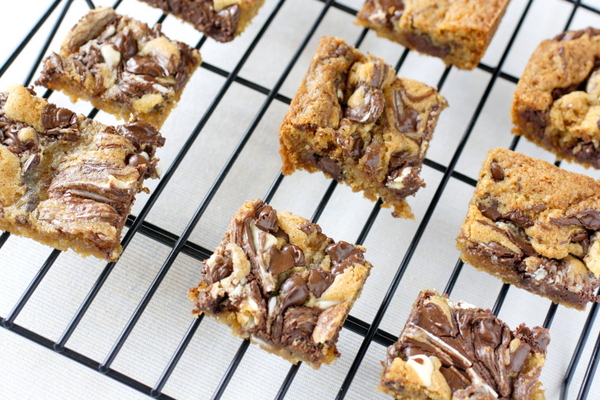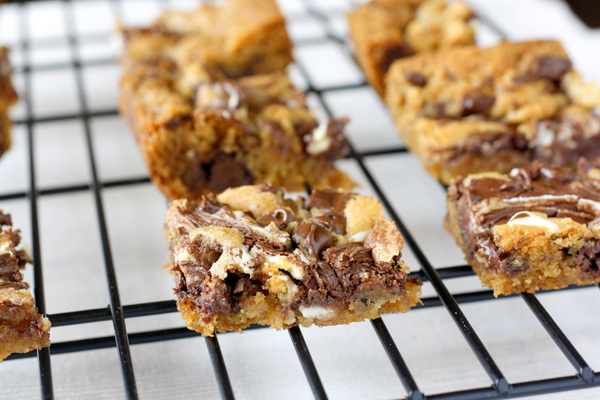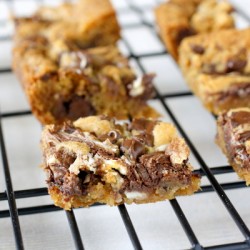 Marble Blondies
Ingredients:
1/2 cup butter (1 stick), softened
1/4 cup + 2 Tbsp granulated sugar
1/4 cup + 2 Tbsp packed brown sugar
1 tsp vanilla
1 egg
1 cup all-purpose flour
1/2 tsp baking soda
1/2 tsp salt
3/4 cup semi-sweet chocolate chips
1/4 cup white chocolate chips
Directions:
Preheat the oven to 375. Grease a square baking pan (I used a 9x9 pan) and set aside. In a mixing bowl, cream together the butter, sugars and vanilla until fluffy. Add the egg and mix. Blend in the flour, baking soda and salt, and mix well. Spread evenly in the pan. Sprinkle with the chips. Bake for 3 minutes, then remove from the oven and run a knife through the blondies in a zigzag pattern to make a nice marble swirl. Return to the oven and bake for 15-20 minutes, or until golden brown. Let cool and then cut into squares.
the Penzey's Spice catalog