Homemade Peppermint Mocha Creamer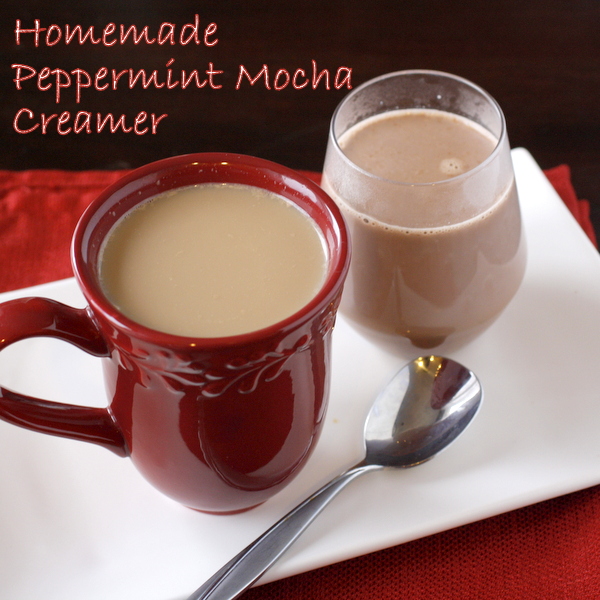 I warned you when I made homemade pumpkin spice creamer that I would be trying a peppermint version during the Christmas season. I only lasted a few days after Thanksgiving before I gave in to the demand of Christmas flavored treats. And this homemade peppermint mocha creamer is the perfect way to add some Christmas spirit to your morning coffee. Or hot chocolate for that matter – this would be equally delicious in both. 🙂 As with the pumpkin spice version, this is incredibly easy to make and has been a big hit around here. I lightened mine up by using skim milk in place of the whole milk, so I don't even feel too guilty having a little bit every morning. 🙂 Now that I'm on a homemade creamer kick, what other flavors should I try??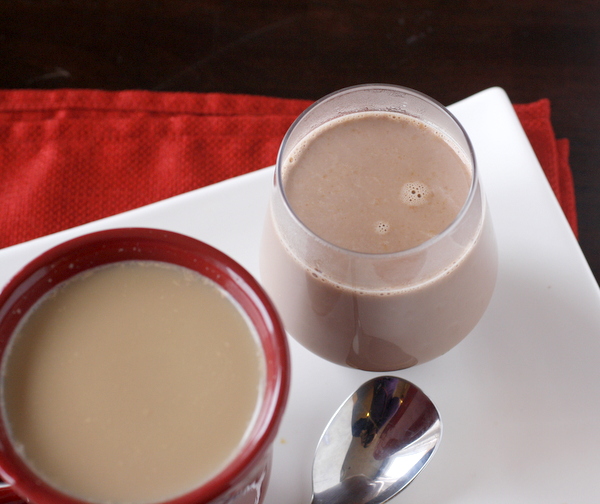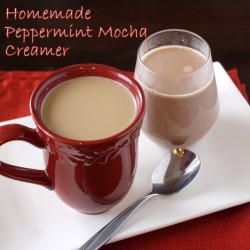 Homemade Peppermint Mocha Creamer
Ingredients:
1 cup whole milk (*I used skim with good results)
1 cup heavy cream
4 tablespoons maple syrup
3 tablespoons unsweetened cocoa powder
1 teaspoon peppermint extract
Directions:
In a medium sized saucepan, whisk together milk, cream, maple syrup, and cocoa powder. Cook, stirring, over medium heat until the mixture just begins to bubble around the edges. Remove from the heat and stir in the peppermint extract. Strain through a fine mesh strainer and refrigerate before serving.