Rhubarb Sorbet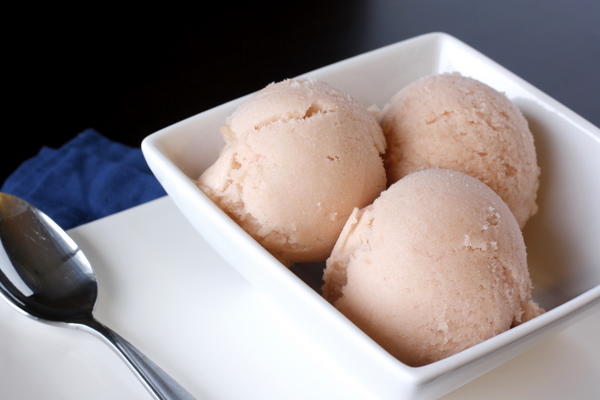 I don't think I mentioned it, but a few weeks ago I received an ice cream maker from my parents for my birthday. Since then I've made vanilla ice cream (twice), strawberry frozen yogurt and this delightful rhubarb sorbet. I love the idea of sorbet in the summertime – it's so light and refreshing. I also got a huge supply of rhubarb from another coworker (seriously who needs to buy rhubarb with all of my generous coworkers?) and this rhubarb sorbet was the first thing I thought of.
The sorbet turned out to be very creamy and full of flavor. The ginger and honey flavors are very noticeable, which I loved. This would be a perfect use for any rhubarb you have left over as rhubarb season winds down. Homemade sorbet is such a great summer treat and this would be a fun addition to your 4th of July festivities.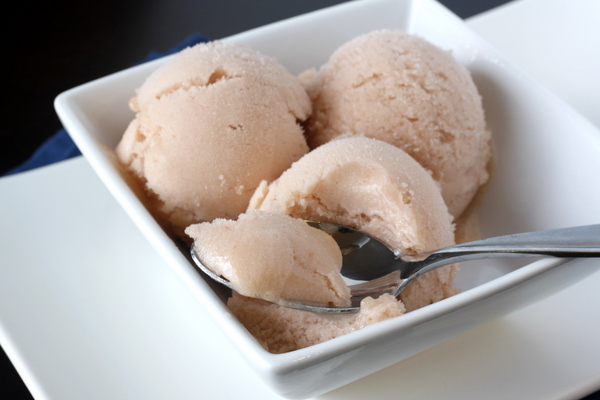 Rhubarb Sorbet
Ingredients:
3 cups chopped rhubarb
1 1/4 cup water
3/4 cup honey
1 tsp fresh ginger, minced
2 Tbsp fresh lemon juice
Directions:
Combine the rhubarb, water, ginger and lemon juice in a medium saucepan. Heat on medium high until boiling, then reduce to low and simmer until rhubarb is completely soft, 5-10 minutes. Puree the rhubarb mixture in the blender, then stir in the honey. Chill the puree in the freezer for 30 minutes, or until cool but not frozen. Freeze and store according to the directions on your ice cream maker.