Roasted Cauliflower and White Cheddar Soup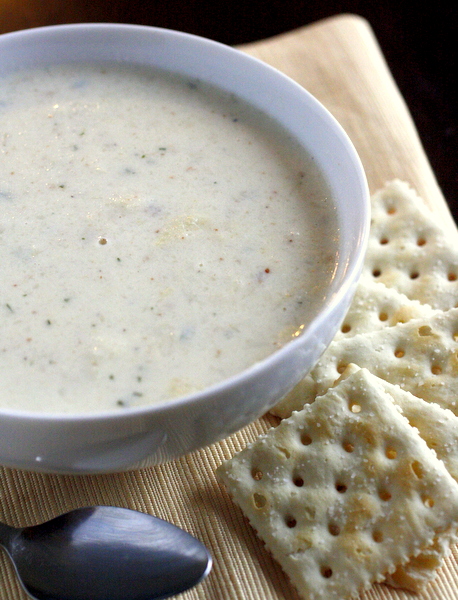 I love soup season. Soups are my favorite thing to make (and eat) in the winter months. A pot of soup on the stove and a loaf of bread in the oven makes me very happy. 🙂 This roasted cauliflower soup with white cheddar is no exception – it is so good! I've made it twice now, and each time Mike and I have absolutely loved it. Even better, Zeke liked it! But really, what's not to like? This soup is rich and creamy and chock full of yummy roasted cauliflower and plenty of melty white cheddar cheese. We all love roasted cauliflower in this family, and it was tough to not eat it all right off the baking pan before adding it to the soup! We showed self-control, however, and thankfully the soup was more than worth the wait. If you are a fan of broccoli cheese soup, you will love this roasted cauliflower and white cheddar soup – I guarantee it!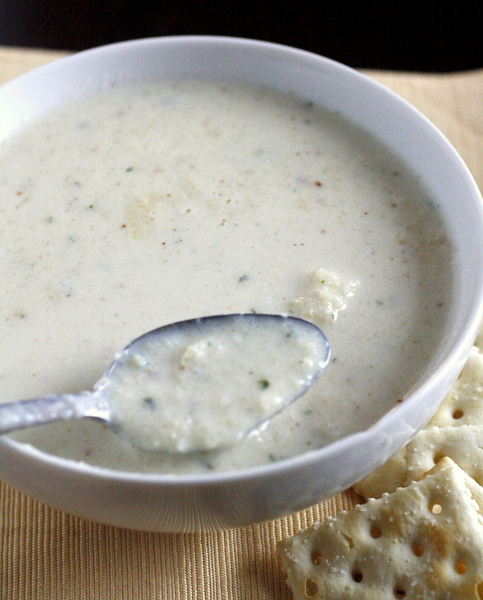 Roasted Cauliflower and White Cheddar Soup
Ingredients:
1 large head cauliflower (2 - 2 1/2 lb), cored and chopped into small, bite size pieces
2 Tbsp olive oil
Salt and freshly ground black pepper
3 Tbsp butter
1 cup finely chopped yellow onion
3 1/2 Tbsp all-purpose flour
1 clove garlic, minced
3 1/2 cups 2% milk
1 (14 oz) can low-sodium chicken broth
1 tsp dried parsley or 1 Tbsp chopped fresh
1/4 tsp (slightly heaping) dried thyme or 1 tsp chopped fresh
1 bay leaf
1/4 tsp granulated sugar
4 oz shredded sharp white cheddar cheese, shredded (1 cup), plus more for serving if desired
1 oz finely grated parmesan cheese (slightly packed 1/4 cup)
Directions:
Preheat oven to 425 degrees. Place cauliflower on baking sheet, drizzle with olive oil and toss to evenly coat. Spread into an even layer and season lightly with salt and pepper. Bake 25 minutes, or until golden, Remove from oven and set aside.
In a large pot, melt butter over medium heat. Add onion and saute until tender, about 4 minutes. Add in flour and cook, stirring constantly, for 1 minute. Add the garlic and cook for 30 seconds. Slowly pour in milk, whisking constantly, followed by the chicken broth. Add in parsley, thyme, bay leaf, sugar, roasted cauliflower and season soup with salt and pepper to taste.
Bring to a boil, stirring constantly, then reduce heat to low. Remove the bay leaf. Puree soup to desired consistency using an immersion blender. Remove from heat and stir in sharp white cheddar and Parmesan cheese.