Cranberry Apple Crisp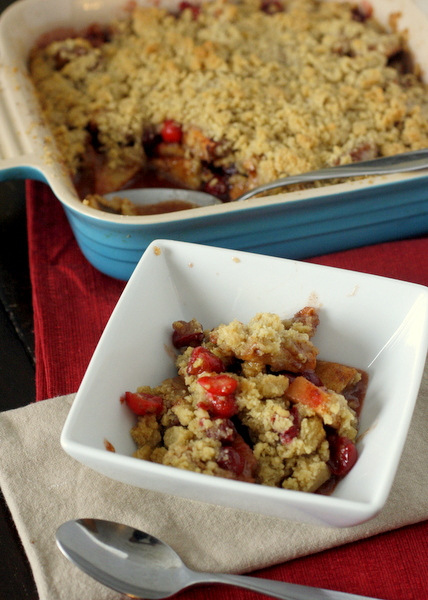 How good does this cranberry apple crisp look? Apple crisp is one of my favorite desserts, and I've always felt that it was really too bad that it was so clearly a fall dessert. I would make it once every fall when I went apple picking, and then it would be a full year before I would get to make it again!
Well, you can see how I've gotten around that little problem! I've added cranberries to my traditional apple crisp, which clearly makes this a perfect winter and Christmas dessert!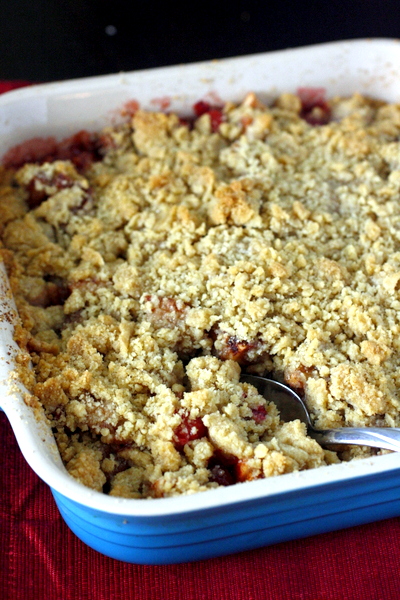 This cranberry apple crisp is so good. It is sweet and perfectly spiced, just like any good apple crisp should be. The cranberries add just the right amount of tartness to counteract the sweetness of the crumb topping. Plus they add a nice pop of bright red color in an otherwise brown dessert. 🙂
You can use any traditional baking apple, but I stuck with Michigan Fuji, a tried and true favorite for apple crisp, and they didn't disappoint.  The apples and cranberries are tossed with cinnamon sugar and nutmeg mixture and topped with a brown sugar crumb topping. Yum!!
I am being honest with you when I tell you that we couldn't stop eating it. And best of all, it only took about 10 minutes to mix up. That's just what you need for this busy time of year – an easy dessert that is absolutely delicious, and is also pretty and festive! Enjoy!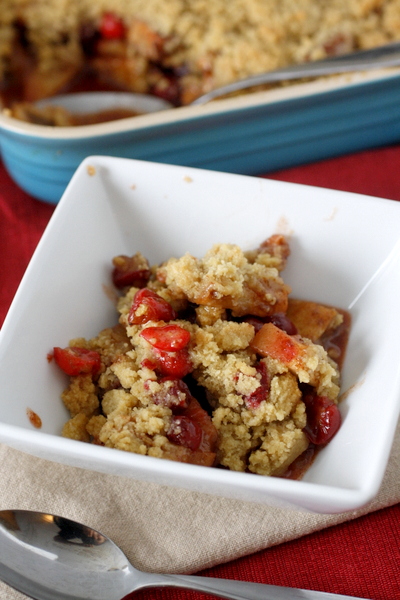 Get the recipe on the Michigan Apples Website!