Browned Butter Blueberry Muffins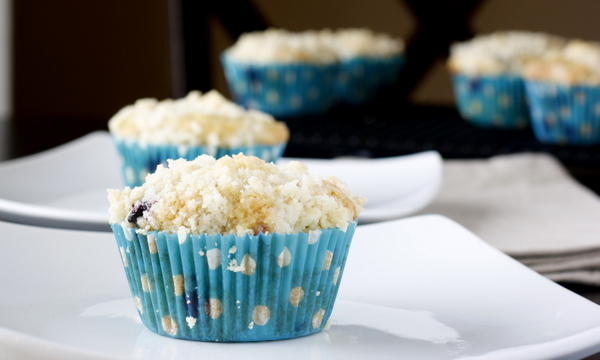 These are good. Very good. Mike (who is something of a blueberry muffin connoisseur), says they just might be his favorite. Although, really, I'm not sure he can be trusted – often, whatever he happens to be eating at the time is his favorite. That aside, however, these really are great muffins. Moist and tender and delicious, Mike even went so far as to say they "crumble in your mouth" (in a good way). Although, once again, that might be because he tried to eat it approximately 30 seconds after it came out of the oven.
I'm not sure of the difference between browned butter and melted butter (other than its color of course). However, something about the flavor of these muffins is unique and wonderful, so I'll go ahead and attribute it to the browned butter. Add in the streusel-like topping and the moist, crumbly texture, and this is a winning recipe – one that would be perfect for Christmas morning.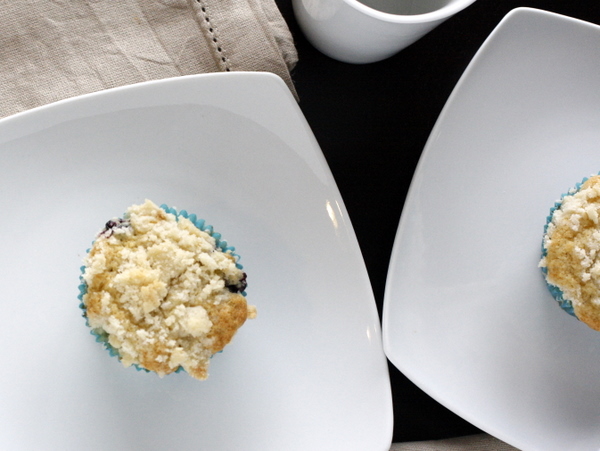 *Helpful hint: If (like me), you have never browned butter before, check out this website for helpful instructions and pictures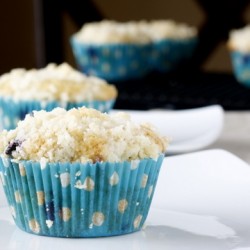 Browned Butter Blueberry Muffins
Ingredients:
7 Tablespoons unsalted butter
1/3 cup whole milk
1 large egg
1 large egg yolk
1 teaspoon vanilla extract
1 1/2 cups all-purpose flour
3/4 cup sugar
1 1/2 teaspoons baking powder
3/4 teaspoon salt
2 cups fresh blueberries (I used frozen black raspberries with great results)
For the Topping:
3 Tablespoons cold, unsalted butter, cut into 1/2-inch cubes
1/2 cup all-purpose flour
3 1/2 tablespoons sugar
Directions:
Put a rack in the upper third of the oven and preheat oven to 375 degrees F. Line muffin pan with paper or foil liners
Melt butter in a small saucepan over medium heat. Keep an eye on the butter. Melt and cook down the butter until little brown bits appear in the pan. The crackling will subside and butter will begin to brown fairly quickly after that. Keep a close eye. Remove from heat and let cool slightly.
In a small bowl, whisk milk, egg, yolk and vanilla until combined. Add the brown butter and stir to combine.
In a separate bowl, whisk together flour, sugar, baking powder and salt. Add milk and butter mixture all at once and stir gently to combine. Gently but thoroughly fold in the berries. Divide the batter among muffin cups and spread evenly.
To make the topping combine all of the ingredients in a bowl and rub together with your fingertips until crumbly. Sprinkle evenly over the batter in the cups. It may look like too much topping, but use it all - it definitely cooks down.
Bake until golden and crisp and a wooden pick inserted into the center of a muffin comes out clean, about 18-20 minutes. Cool in pan on a rack for 15 minutes then remove from the pan. Serve warm or at room temperature.