Roasted Kohlrabi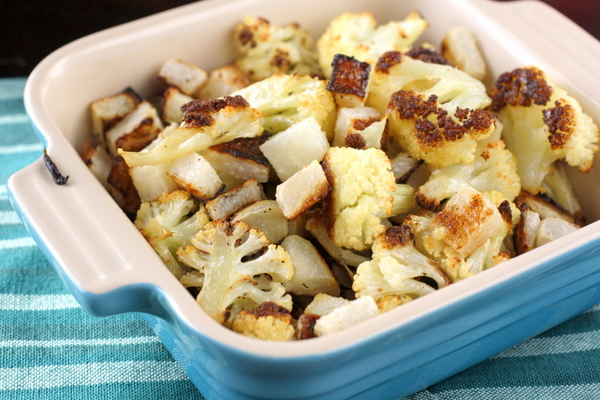 I've mentioned it before, but my CSA share has got me eating vegetables I've never even heard of before. Am I the only one who had never heard of kohlrabi? I had to google it before I even knew what it was! I asked about in on facebook a few weeks ago, and all of you wonderful readers had some great ideas for how to prepare it (apparently eating it raw is quite popular!), but ever since I roasted one, I haven't been able to prepare it any other way.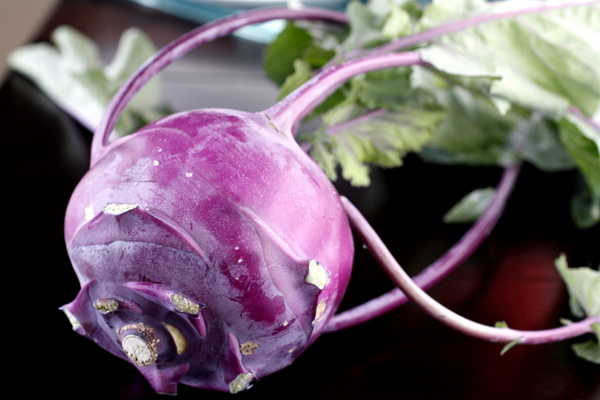 It's quite an interesting looking vegetable isn't it? I was a little nervous to cook it the first time, but when it came out of the oven tasting like a cross between roasted potatoes and roasted broccoli, I knew we had a winner. Mike actually really liked this as well, and I am continually amazed by this husband of mine who is willing to try all of these strange looking things that show up in our CSA bag. This week I gave our kohlrabi to the friend I'm splitting the CSA share with, and I must admit I was sad to see it go. If you find yourself with this unusual vegetable, try roasting it – it just might become a new favorite side dish!
p.s. I had some extra cauliflower hanging around, so I threw it in to roast with the kohlrabi, which is why you see it in the pictures. Delicious.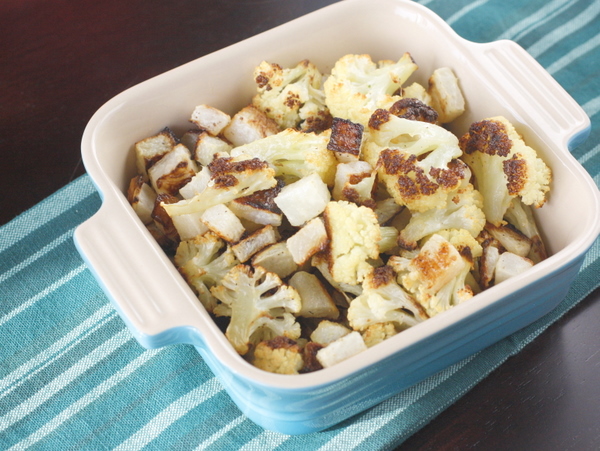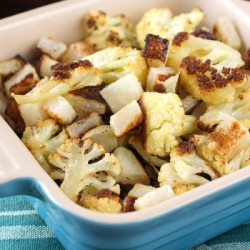 Roasted Kohlrabi
Ingredients:
Fresh kohlrabi, ends trimmed, thick green skin sliced off with a knife, diced
~1 Tbsp olive oil, depending on the amount of kohlrabi
salt and pepper, to taste
barbecue sauce or ketchup, for dipping
Directions:
Pre-heat oven to 450F. Toss the diced kohlrabi with some olive oil (I eyeball it) in a large bowl and spread evenly on a rimmed baking sheet. Sprinkle with salt and pepper, to taste. Roast for 30 - 35 minutes, stirring occasionally after the first 20 minutes. Serve immediately with ketchup or barbecue sauce for dipping.