Saturdays with Scamp: Things I've learned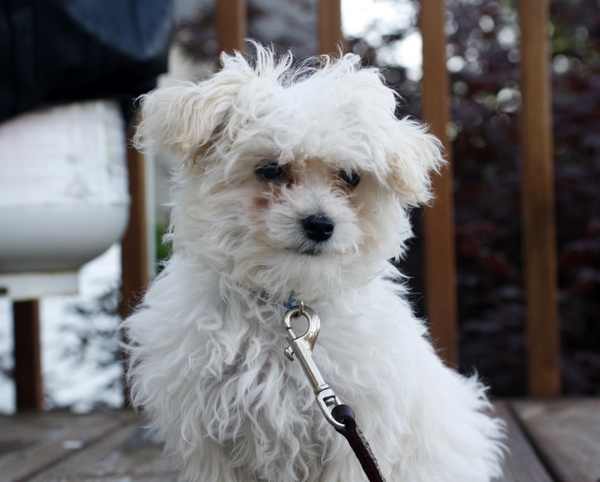 A few things I've learned since Scamp became ours:
1. Puppies are work. A lot of work.
2. Somehow it has become normal for me to talk to random people in my life about Scamp's poop. How did this become ok??
3. It is impossible to be sad or upset about your day when you have an exuberant puppy waiting to greet you when you walk in the door.
4. There is not much more pathetic than the lonely and pitiful cries of a puppy who's been left in his crate.
5. A sleepy puppy in your lap can make a quiet evening at home 10 times better.
7. When Scamp is sleeping in our bed (only once our alarms go off in the morning!), he has a really hard time getting up.
8. This leads to a really long drawn out potty break first thing in the morning. I think he's often still half asleep.
In Nutro news, Scamp has started having a few digestive issues so I started feeding him his old food to see if switching his food was causing a problem. That was just yesterday, so no change yet. He does, however, love the treats! I put them in his kong when he goes in his crate and he practically jumps up and down when he sees me pull out the bag. So cute 🙂
This is a sponsored post. Nutro provided me with products and promotional items and is compensating me for my time. As always, all opinions are my own.