Oatmeal Sandwich Bread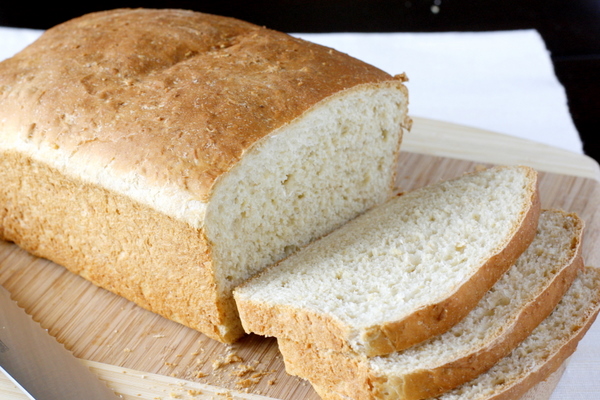 I figured since I've been posting so many soup recipes, it was about time I gave you a new bread recipe to serve on the side. 🙂  This oatmeal bread recipe comes from King Arthur Flour (as so many of my favorite bread recipes do) and it has been a big hit in our house. I've made 3 loaves in the past two weeks and unfortunately they're all gone already. We love this bread for sandwiches (especially grilled ones!), served alongside soup, or eaten warm out of the oven with butter. It's just the slightest bit sweet, and it has a great texture from the oatmeal that's mixed into the dough. It's simple to mix together, and it also makes a pretty loaf of bread, which is nice. I love homemade bread and this recipe is one of my new favorites. 🙂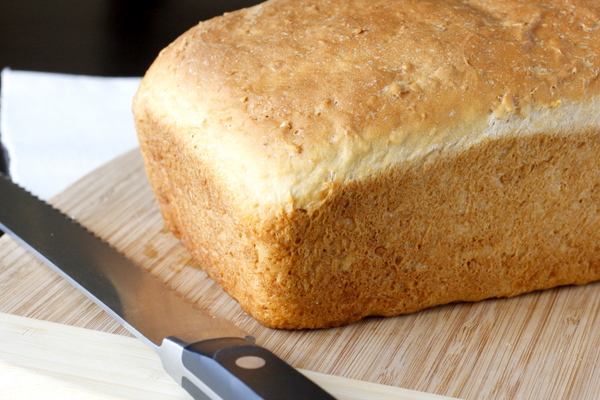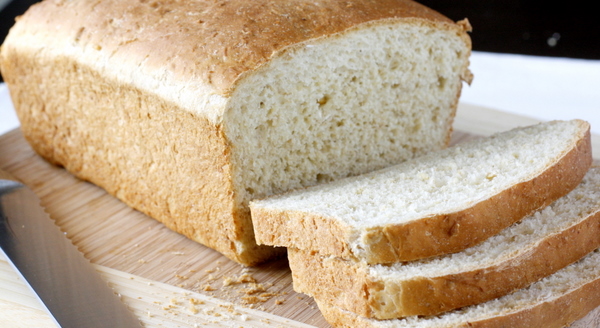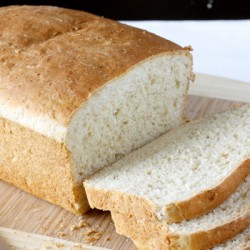 Oatmeal Sandwich Bread
Ingredients:
1 packet active dry yeast
1 1/4 cups lukewarm milk
3 cups King Arthur Unbleached Bread Flour
1 cup rolled oats (old-fashioned oats)
2 tablespoons butter or margarine
1 1/2 teaspoons salt
3 tablespoons brown sugar or honey
Directions:
In the bowl of a stand mixer dissolve the yeast in the warm milk and let sit until puffy, about 5 minutes. Add the rest of the ingredients and knead with the dough hook for about 5 minutes, or until smooth. (If not using a stand mixer, knead for approximately 10 minutes by hand). Place dough in a lightly greased bowl, cover and allow it to rise for 1 hour, or until puffy and almost doubled in size.
Punch down the dough and shape it into a log. Place it in a lightly greased 9 x 5-inch loaf pan, cover the pan and allow to rise for 1 to 1 1/2 hours, or until it's risen to approximately 1" to 2" over the rim of the pan. Toward the end of the rising time, preheat the oven to 350. Bake the bread for 35 to 40 minutes, or until the bread appears done and sounds hollow when tapped. Let cool completely before slicing.