New Personalized Online Recipe Box!
I'm excited to tell you about a new feature here at What Megan's Making!  Did you ever wish that you could save recipes you see here to your own personal online recipe box? Well, good news, thanks to  ZipList, now you can! I've added (or more specifically, my awesome web designer, Purr Design, has added) a Save Recipe button to each recipe, so you can now save your favorites to your personal recipe box. You can also save the recipe ingredients to your online shopping list with one click.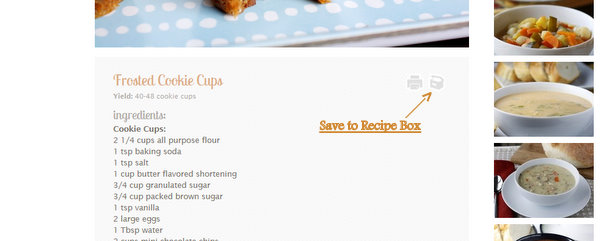 ZipList is really a pretty cool little feature. They power the online recipe boxes and shopping lists you see at MarthaStewart.com, The Daily Meal and Joy of Baking, as well as many food blogs. You can save recipes from any of these websites, including mine, and they'll all be saved in one place. Not only can you get to your recipe box from my site or from ziplist.com, but there is also a free mobile app so you can access your recipe box and grocery lists from anywhere!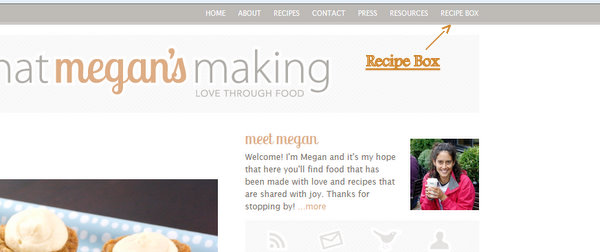 It's easy to sign up for a (totally free) ZipList account. Then it is just one click to save recipes and add the ingredients to your grocery list.  You can manage your entire grocery list from ZipList, and when you're done, you can easily print it to take to the store with you.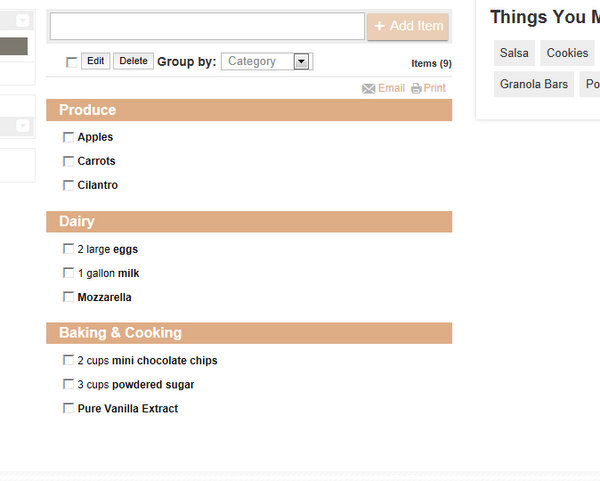 Most of my recipes should already be formatted to work with ZipList, but I know there are a few old ones that haven't been changed yet. If you find one that doesn't work, please let me know and I'll be sure to update it as quickly as possible. I hope you like this new feature and that it makes your menu planning just a little bit easier. And of course, please let me know what you think! 🙂