Lemon Cream Pie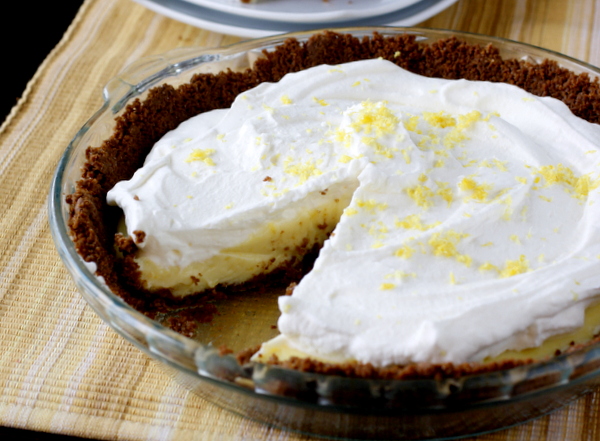 If you're looking for a dessert that's perfect for Spring, look no further. This lemon cream pie is light, smooth and creamy, and the perfect mix of sweet and tart. The crust is made of crunchy gingersnaps which gives the pie a spicy taste that pairs wonderfully with the lemon pudding. The freshly whipped cream is just like the icing on the cake.
This is the kind of dessert you try on a whim, share a piece with your husband, then think to yourself: "This is so good, I should have made it for company!" So of course I invited some friends over to share the rest of the pie with us. This is a dessert that brings people together. 🙂 Even better, it's not at all difficult to make. I hope you try it and like it as much as we did!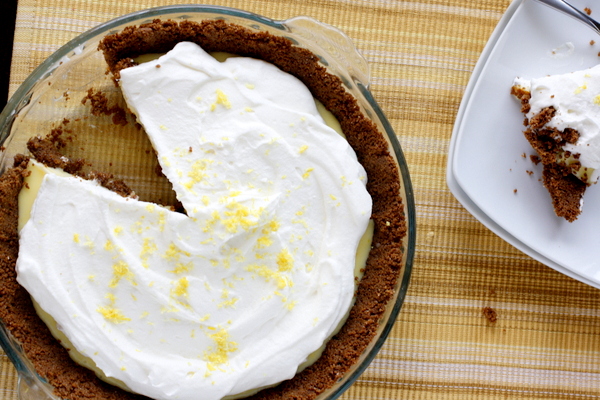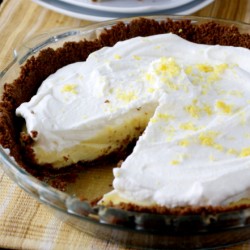 Lemon Cream Pie
Ingredients:
9 oz gingersnaps (about 35)
6 Tbsp unsalted butter, melted
2 Tbsp granulated sugar
1 tsp kosher salt
2 large eggs
1 14-oz can sweetened condensed milk
1 Tbsp finely grated lemon zest, plus more for servin
1/2 cup lemon juice
1 cup heavy cream
2 Tbsp confectioners' sugar
Directions:
Heat the oven to 350. Using a food processor, puree the gingersnaps until fine crumbs form. Add teh butter, sugar and 1/2 tsp of the salt and pulse until moistened. Press the mixture firmly into the bottom and up the sides of a 9-inch pie plate. Place on a rimmed baking sheet and bake until the edges are dry and set, 16-18 minutes. Let cool completely.
In a medium bowl, whisk together the eggs, condensed milk, lemon zest, lemon juice, and remaining 1/2 tsp of salt. Pour the mixture into the crust and bake until set in the center, 18-20 minutes. Let cool, then refrigerate until firm, at least 2 hours.
Using an electric mixer, whip the cream and confectioners' sugar on medium until soft peaks form. Spread on the pie, sprinkle with the additional zest, and serve immediately.
from Real Simple, April 2012