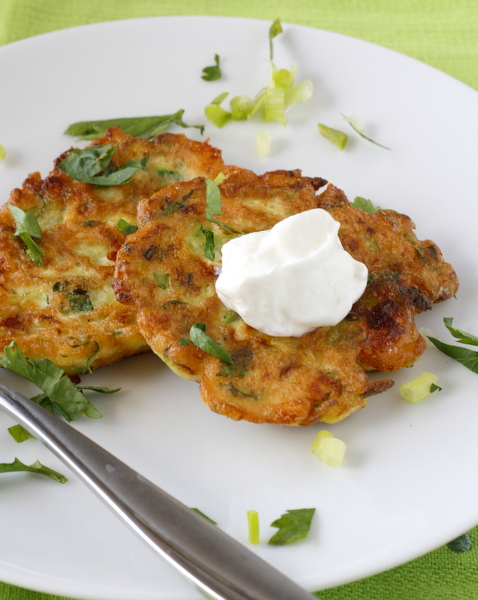 Hey Guys! I'm guest posting today over on Rachel Cooks. If you haven't stopped over there this month, you've got to check out her blog. She is doing a whole month long series on pancakes! She is having lots of wonderful bloggers do guest posts all month long with each person sharing a different pancake recipe. Plus, she is doing a ton of giveaways for some really cool stuff!
I'm contributing these amazing zucchini feta pancakes with sour cream. Seriously, you're going to want to try these with all the excess zucchini you have hanging out around your house!

Click over to see the recipe, and enjoy all of the other pancake recipes while you're there.