Friday Favorites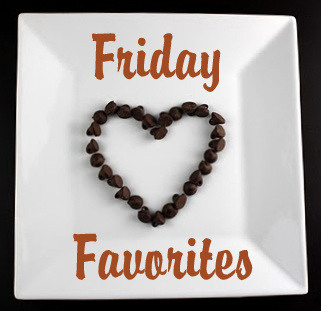 This has been such a busy week, but I really look forward to these Friday Favorites posts. We've been travelling all over the place this week and I can't wait to share all of the pictures and fun foods with you. In the meantime, however, enjoy these fun finds from around the blog world.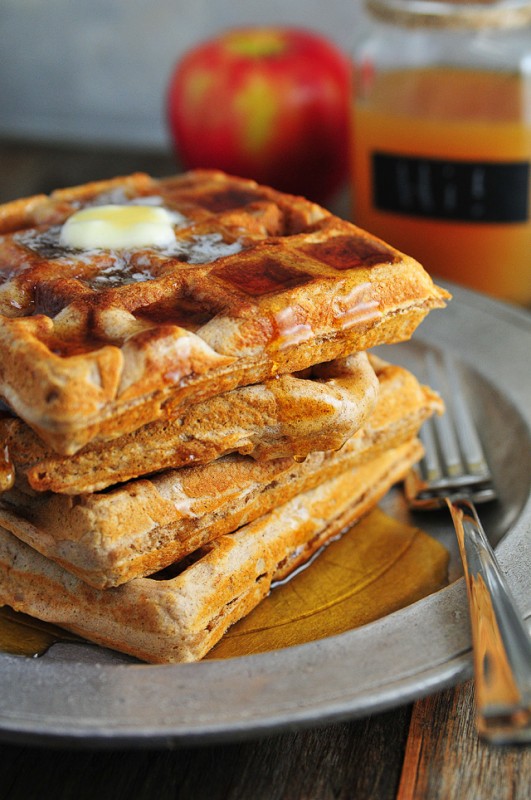 These apple cider waffles from Add a Pinch look absolutely perfect for a Fall breakfast.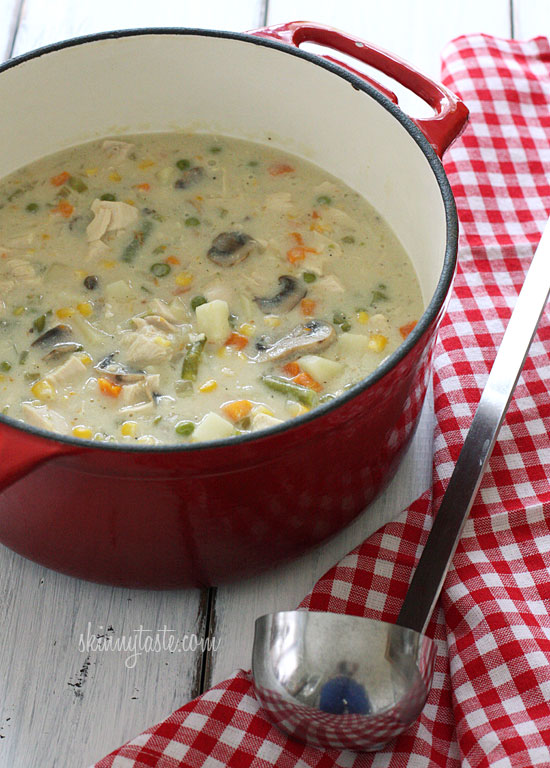 This chicken pot pie soup from SkinnyTaste is a new, healthier version of chicken pot pie.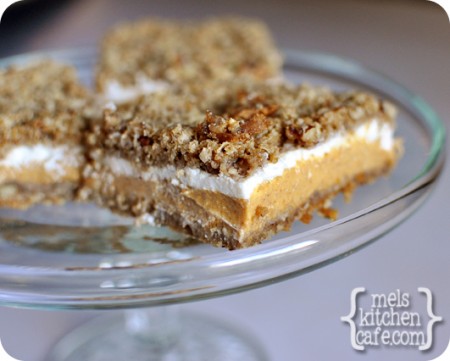 Everything that comes from MelsKitchenCafe is pretty much wonderful, so I'm guessing these pumpkin cheesecake crumble bars are no different!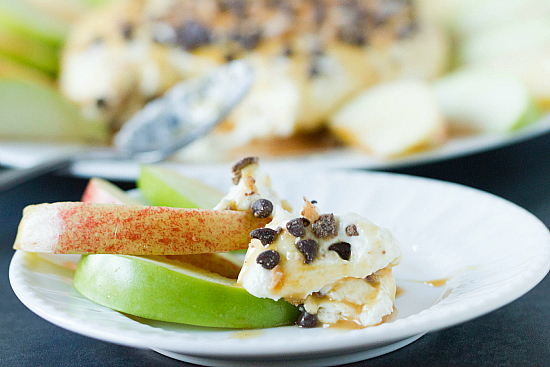 How good does this salted caramel apple cheesecake dip from Brown Eyed Baker look? Plus, it sounds healthier than a typical caramel apple.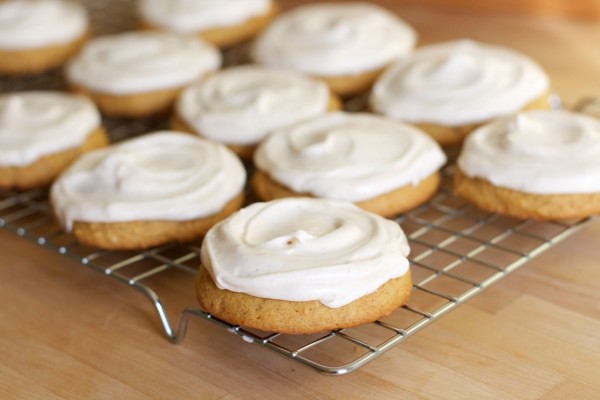 And finally, we have these soft frosted pumpkin spice cookies from The Baker Chick – any cookie with frosting on sounds good to me!
That's it for this week – hopefully next week I'll have some fun pictures from our trip to share! Have a great weekend, and let me know if you try any of these recipes.