Chili-Lime Snap Peas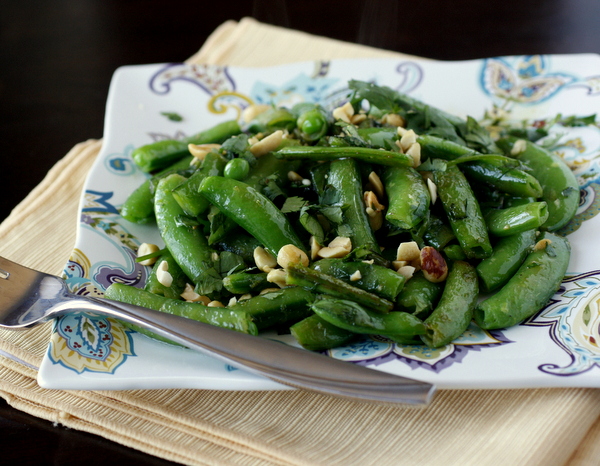 It's not often that I find a recipe that I love as much as these chili-lime snap peas. I wish I had been keeping track of how many pounds of snap peas we've gone though in the past few weeks because I can't seem to stop making this recipe! It's so quick and easy and the flavor is incredible. I never would have thought to pair snap peas with lime, cilantro and peanuts, but somehow it all just works.  Mike actually likes this recipe so much that he gets upset when I make it for myself and he's not here to eat any. And for a dish that's almost entirely made up of vegetables, I'd say that's a pretty amazing thing.  You've got to try this one – we absolutely love it!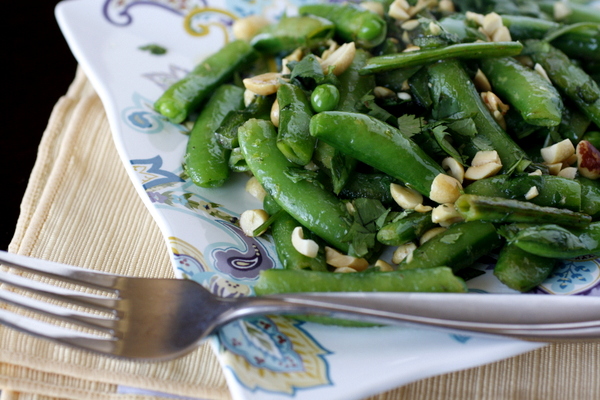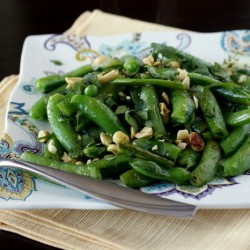 Chili-Lime Snap Peas
Ingredients:
2 Tbsp olive oil
1 pound snap peas, trimmed
1 red chili pepper, diced
1/4 cup roasted peanuts, chopped
1/4 cup fresh cilantro leaves
1/2 tsp finely grated lime zest
1 Tbsp lime juice
Directions:
Heat the olive oil in a large saute pan over medium-high heat. Add the snap peas, chili pepper, and salt and pepper to taste.
Cook, stirring frequently, until peas are crisp-tender, about 3-4 minutes.
Remove from heat and stir in the remaining ingredients.
Serve immediately.
adapted from Real Simple, May 2013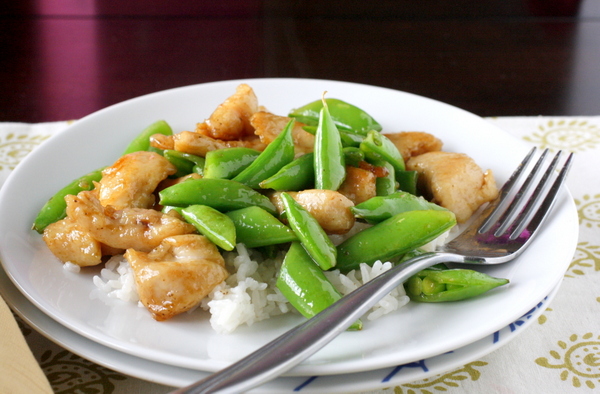 Looking for more snap pea recipes? Try this recipe for Chicken and Sugar Snap Pea Stir Fry!