Crunchy Granola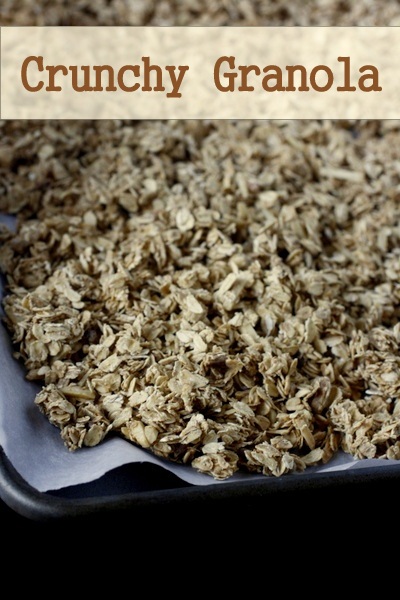 Yogurt with homemade granola is one of my favorite breakfasts in the morning. I've tried all sorts of granola recipes over the course of this blog, but this is the recipe I keep coming back to. My mom discovered this recipe for crunchy granola years ago and I'm pretty sure its one of the best basic granola recipes out there. It's simple, tastes great, and has the perfect amount of crunch. The recipe itself is pretty basic, but feel free to add some dried fruit after it comes out of the oven.  Mike loves this granola too, which is good, because it makes a lot! It's great to eat as cereal, in a yogurt parfait, or even just by the handful out of the container. This recipe is definitely a keeper.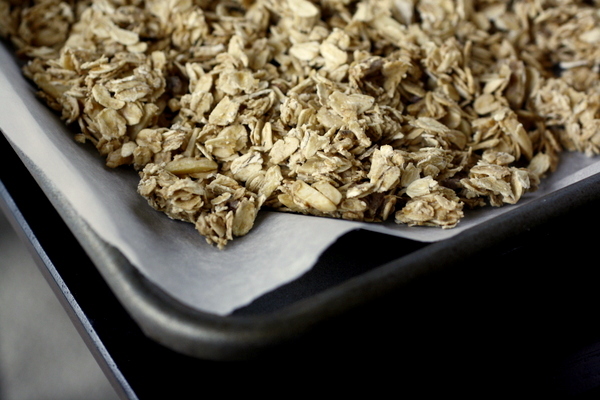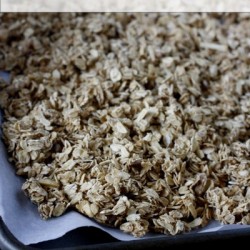 Crunchy Granola
Ingredients:
1 1/2 cups packed brown sugar
1/2 cup water
4 tsp vanilla extract
1 tsp salt
8 cups rolled oats
2 cups chopped pecans, chopped walnuts, or slivered almonds
Directions:
Preheat oven to 275 and line 2 cookie sheets with parchment paper.
Combine the water and brown sugar in a small bowl and microwave on high for 5 minutes. Stir to make sure the sugar is dissolved, then stir in the salt and vanilla.
In a large mixing bowl, stir together the oats, nuts, and brown sugar mixture. Make sure it is thoroughly mixed together. Spread the granola on the cookie sheets and baked for 45-60 minutes, or until golden. Let cool completely before breaking apart and storing in an airtight container.