Greek Yogurt Egg Salad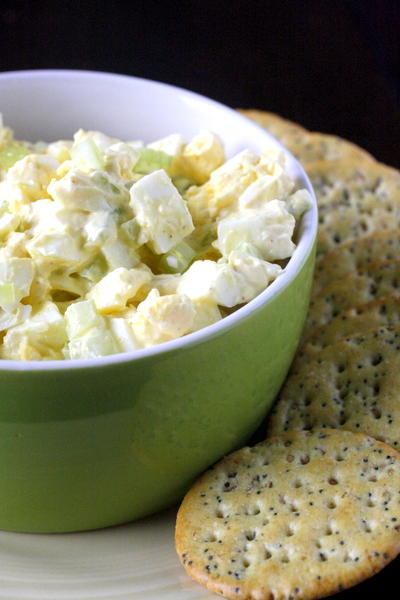 Mike and I both love egg salad, but for some reason I almost never make it. When I was testing out this recipe for Greek yogurt egg salad, I was reminded of just how easy it is to mix this up, and also of what a filling meal it makes. This egg salad is simple and quick to make, and since I swapped out most of the mayonnaise for Greek yogurt, it's also healthy!  I kept this recipe nice and basic, with just a few simple ingredients. I added in some diced celery for crunch, and some Dijon mustard and paprika for a little extra flavor.  The end result is creamy and delicious – you can't even tell that it's a lighter recipe! Feel free to play around with the ingredient amounts and seasonings to end up with the flavor you want. We loved it the way it's written, but this is one recipe that's easy to adjust to personal preference. Enjoy!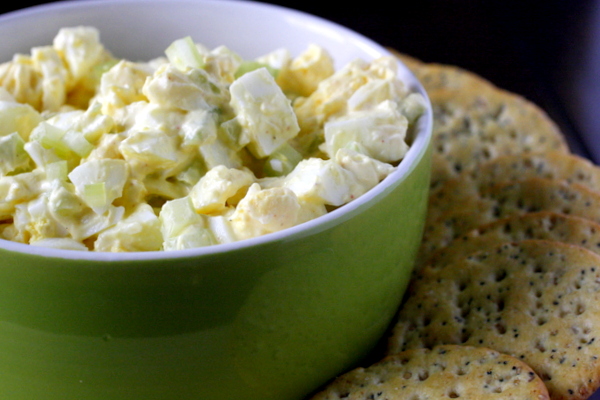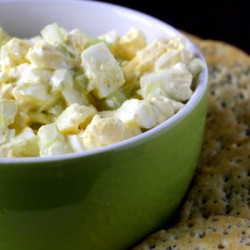 Greek Yogurt Egg Salad
Ingredients:
8 hard boiled eggs, peeled and chopped
1/2 cup plain Greek yogurt (I used 2%)
1 Tbsp mayonnaise
1 tsp Dijon mustard
1/3 cup diced celery
sprinkle of paprika
salt and pepper, to taste
Directions:
Place the chopped eggs and celery in a large bowl. Add in the yogurt, mayonnaise and mustard and stir until everything is combined. Sprinkle in some paprika, and add salt and pepper to taste.
Serve with crackers or as a sandwich or wrap.
*This post was sponsored by the United Dairy Industry of Michigan, but as always, all opinions are my own. I personally love working for UDIM because Milk is a local food, produced by hardworking Michigan farm families. That means cheese, yogurt and other dairy foods are local too! Follow UDIM on Facebook, Pinterest, YouTube, Instagram, and Twitter to find out why Milk Means More.