Easy Rhubarb Muffins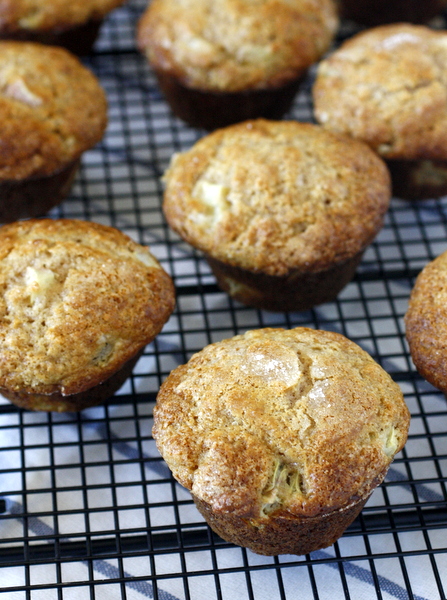 You are going to love these rhubarb muffins! They are simple and easy to mix up, taste amazing, and are a perfect way to use up any extra rhubarb you have lying around. 🙂
When I posted the strawberry rhubarb pie, I mentioned that Mike's coworker had given him a bunch of rhubarb from his yard. Well, not only was there enough to make the pie, there was plenty left over to try out another recipe.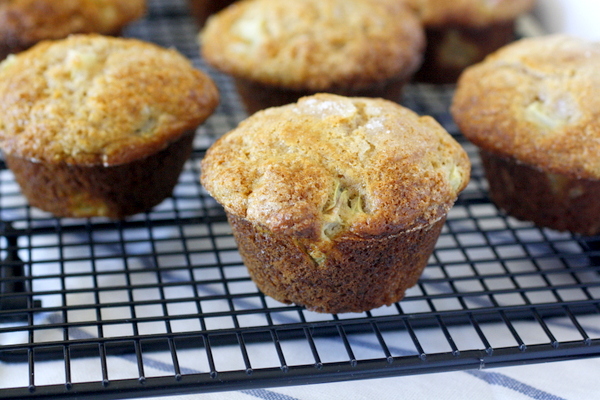 I love making muffins, and the kids love eating them, so it's kind of a win-win situation. These muffins came together in about 10 minutes, and were so simple that Zeke was able to help me make them.
They are soft and moist, and have the perfect amount of sweetness to balance out the tart rhubarb. The kids loved these, and Mike and I did too! I only wish I had enough rhubarb to bake another batch. 🙂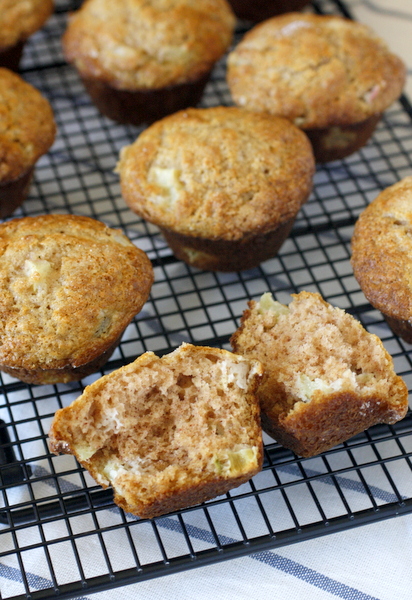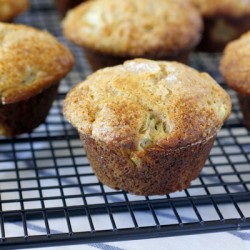 Easy Rhubarb Muffins
Yield: 12 muffins
Prep Time: 10 minutes
Cook Time: 20 minutes
Total Time: 30 minutes
These rhubarb muffins are simple and easy, yet completely delicious! A perfect way to use up your rhubarb.
Ingredients:
2 cups all-purpose flour
3/4 cup granulated sugar
1 Tablespoon baking soda
1 teaspoon cinnamon
1/2 teaspoon salt
1 cup sour cream
1/2 cup canola oil
2 eggs
1 tsp. vanilla
1.5 cups diced rhubarb
Directions:
Preheat oven to 400 degrees F. Grease 12 muffin cups and set aside.
In a large mixing bowl, whisk together the flour, sugar, baking soda, cinnamon, and salt.
In a separate small mixing bowl, whisk together the sour cream, canola oil, eggs, and vanilla.
Stir wet ingredients into dry ingredients until just combined, then gently stir in the rhubarb.
Spoon batter into prepared muffin tins.
Bake in preheated oven for 18-20 minutes or until a toothpick inserted into a center muffin comes out clean or with moist crumbs.
Let cool slightly before removing from the pan.