A few Saturday thoughts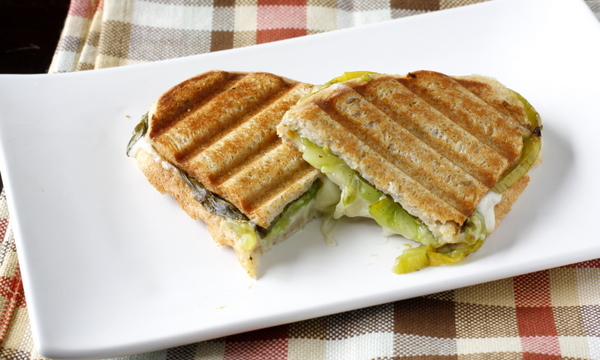 1. Thanks to my CSA, I discovered sorrel for the first time this year.  From what I understand, it's kind of like a cross between a lettuce and an herb, and it has a slight lemony taste. I've become obsessed. I came home that first night and made a tomato, mozzarella, sorrel panini and it was amazing. I've made it approximately 967 times since then. Thankfully Mike loves it too.
2. Are you on Pinterest? I've become slightly obsessed. And I can't stop thinking about this pumpkin monkey bread I saw on there (via Sugarcrafter)
3. I grated fresh nutmeg for the first time last night. I'm not sure what took me so long – I guess it's just that the already ground nutmeg from Meijer is just so easy. But I liked the fresh stuff – it made me feel like a real cook.
4. Scamp is doing well. We bought him a doggie bed which he LOVES. Actually sometimes he will sprint to his bed, leap into it and drop into a contented, tired, fluffy heap.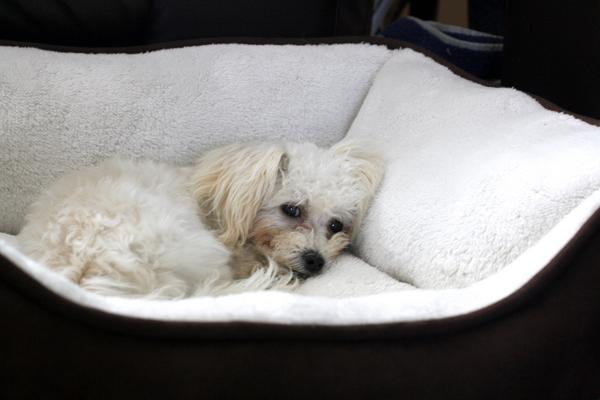 5.  Any tea drinkers out there? I had the most amazing chai tea for breakfast this morning. Check back Monday for the recipe and a fun spice giveaway! 🙂
Your turn. Any Saturday thoughts to share? Does anybody grate their own nutmeg? Does your puppy have an inordinate amount of excitement getting into bed? Please share. 🙂