Cookies and Cream Cheesecake Truffles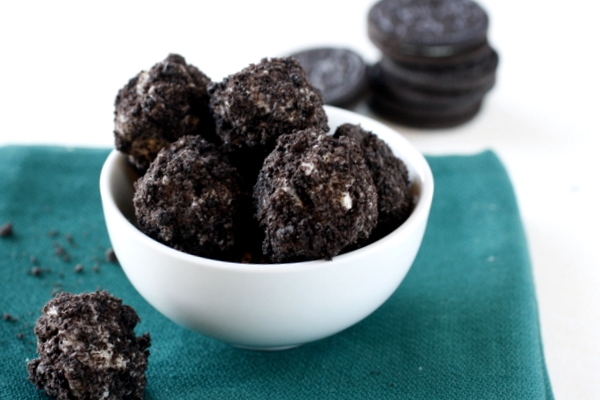 Oh my goodness, are these good. Out of all the Christmas cookies I made this year, I think these might be Mike's favorite. I took most of them to work and you should have seen how sad he was when he realized they were gone!
These truffles taste just like cookies and cream with a fun oreo crunch – plus they are a good alternative to the usual oreo balls you see around Christmas.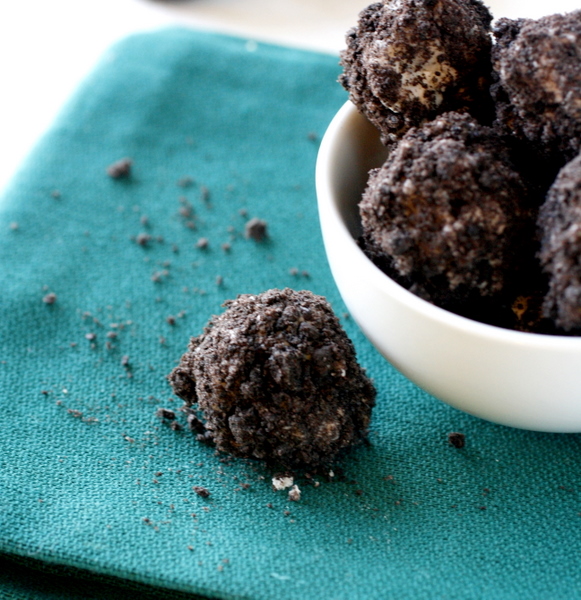 I got this recipe from my aunt who made these for the first time last year. As soon as I tasted them at our family gathering I knew I needed the recipe. I immediately started my Christmas cookie list for the following year (yes I'm obsessed!) and at the top of the list were these cookies and cream cheesecake truffles.
If you like cookies and cream flavored treats give these a try. They will make a great addition to your usual holiday cookies!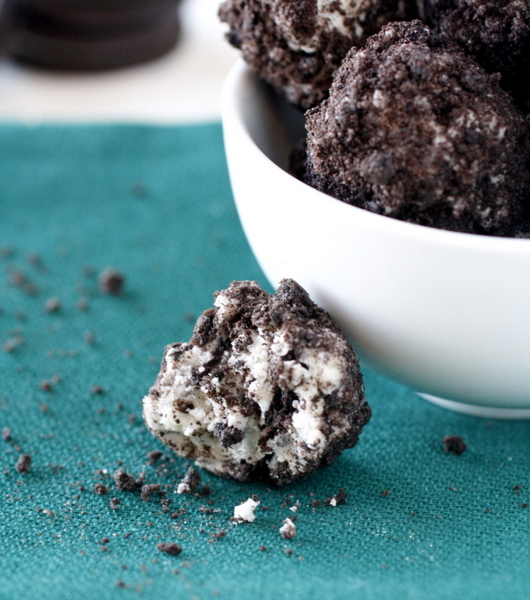 P.S. You can see all of my Christmas treat recipes from over the years at this Christmas Cookies tag. Enjoy! And, as always, let me know if you try any and how you liked them.
Cookies and Cream Cheesecake Truffles
Yield: About 3 dozen truffles
Ingredients:
24 chocolate cream-filled cookies, divided
1 package (8 oz) cream cheese, softened
1 cup nonfat dry milk
1 tsp vanilla
4 cups powdered sugar
Directions:
Coarsely chop 12 cookies and set aside. Place the remaining 12 cookies in a food processor and process until fine crumbs form. Place crumbs on a baking sheet lined with waxed paper and set aside.
In a large bowl, beat the cream cheese, dry milk and vanilla with an electric mixer until smooth. Beat in the powdered sugar, 1 cup at a time, at low speed, until mixture is smooth. Stir in reserved chopped cookies. Refrigerate 2 hours, or until firm. (The mixture will still be a bit sticky).
Shape rounded tablespoonfulls of cream cheese mixture into balls and roll in reserved cookie crumbs. The mixture might still be a little difficult to form into balls, but just get a general round shape, then when you roll it in the cookie crumbs, it should look much better. 🙂 Store in an airtight container in the refrigerator.