Mango Ice Cream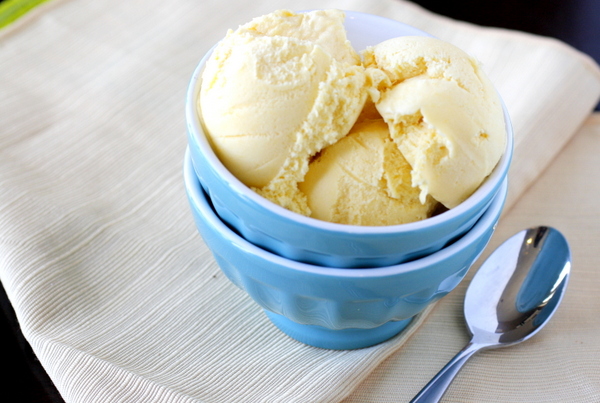 I have quickly become obsessed with mangoes. Whole Foods was nice enough to send me an entire case of Ataulfo mangoes and I can't get enough of them! They are so sweet and their texture can only be described as buttery. Mike, who incidentally claims he has never had a mango before, is a big fan as well.
As soon as the mangoes arrived on my doorstep, I knew I wanted to try mango ice cream. It just sounded so refreshing! Happily, it was everything I hoped it would be. It was smooth and creamy, perfectly sweet, and chock full of mango flavor.  I'm not surprised the mango flavor was so prominent, since the ice cream takes a full 2 cups of mango puree. The hardest part of this whole process was peeling and chopping the mangoes! It was definitely worth it though. And somehow I ended up with extra mango puree, which I turned into mango lemonade. I'll be sharing that recipe soon, but in the meantime, you've got to try this mango ice cream. I think it's going to be a staple for us this summer!
*Note: Check back tomorrow to try to win your own case of mangoes from Whole Foods!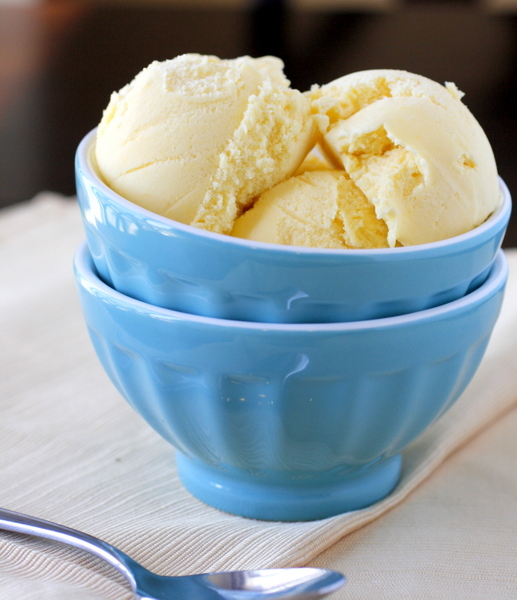 Mango Ice Cream
Ingredients:
2 cups mango puree that has been strained through a fine mesh strainer to remove the fibers
3/4 cup sugar
1 cup heavy cream
1 cup half and half
1 Tbsp lime juice
Directions:
Combine the the mango puree and the sugar until the sugar is dissolved. Place in the refrigerator to chill for a few hours.
Combine the cream, half and half, lime juice, pulp & sugar mix and transfer to an ice cream maker. Freeze according to the instructions of the ice cream maker.