Double Chocolate Brownie Bites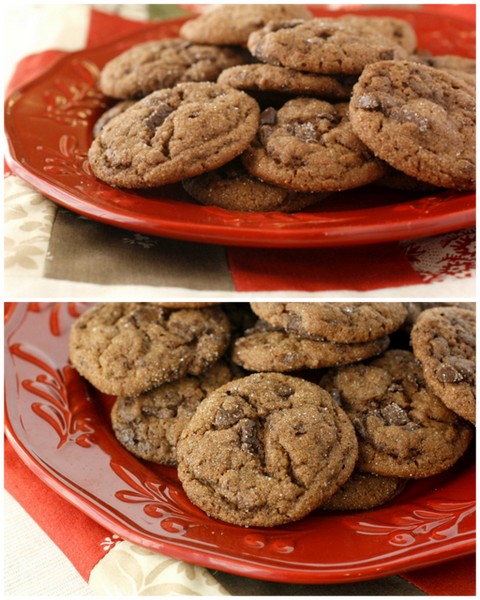 I'm pretty sure it is an acknowledged fact that if a recipe has the words "double chocolate" in the title, I will be making it as soon as possible. That's exactly what happened with these double chocolate brownie bites. I saw the recipe, realized I had all the ingredients, and immediately set to work.
I love how you can taste just the slightest hint of honey in the cookie, and of course the melty chocolate throughout each cookie is wonderful. The texture is soft and chewy, similar to a brownie, but I would honestly say these taste more like brownie batter than an actual brownie. And who doesn't like brownie batter?
Also, don't cheat and use chocolate chips instead of chopped baking chocolate. I tried that on the first batch, and the end result wasn't nearly as good. Don't worry, though, we didn't let them go to waste.  🙂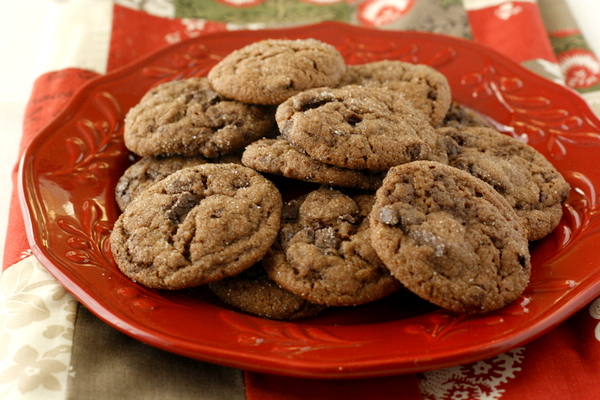 P.S. You can see all of my Christmas treat recipes from over the years at this Christmas Cookies tag. Enjoy! And, as always, let me know if you try any and how you liked them.
Double Chocolate Brownie Bites
Ingredients:
1 1/2 cups all-purpose flour
1/4 cup cocoa powder
3/4 teaspoon baking soda
1/2 teaspoon coarse salt
1 stick unsalted butter, room temperature
1/2 cup packed dark-brown sugar
1/2 cup honey
7 ounces semisweet chocolate, coarsely chopped (1 1/2 cups)
1/4 cup granulated sugar
Directions:
Preheat oven to 325 degrees. Whisk together flour, cocoa powder, baking soda, and salt in a medium sized bowl and set aside.
In a large bowl, beat butter and brown sugar with a mixer on medium speed until pale and fluffy. Add honey, and beat until fluffy. Reduce speed to low. Gradually add flour mixture, and beat until well combined. Mix in chocolate. Refrigerate for 1 hour.
Drop heaping teaspoons of dough into granulated sugar. Roll to coat, shaping into balls. Transfer to parchment-lined baking sheets, spacing about 1 inch apart. Bake until tops are cracking and cookies are just set, about 9 minutes.
Transfer sheets to wire racks, and let cool.