Lemon Mousse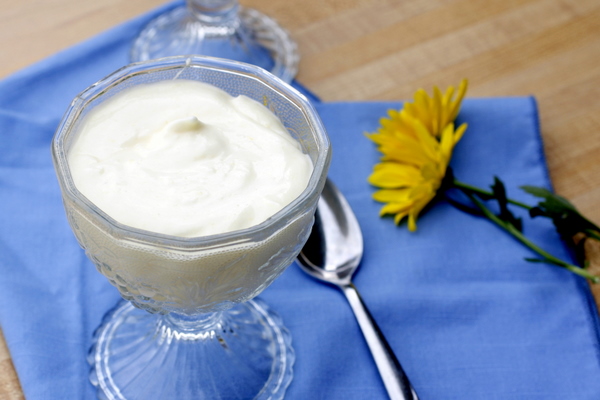 This might be the perfect spring/summer dessert. It's light and creamy and full of tart lemon flavor. I found the recipe in a cookbook from the library (the same one where I got this delicious herb flatbread!) and it was a great find. I love the texture of mousse (have you tried this chocolate version? Amazing!), and couldn't wait to try a lemon flavor. This makes a great make ahead dessert, and its light texture makes it great for a hot summer day, or for a light dessert after a big meal. We served it with some extra whipped cream on top, which balanced the slightly tart flavor perfectly. I'm guessing this will make a frequent appearance at our summer get-togethers!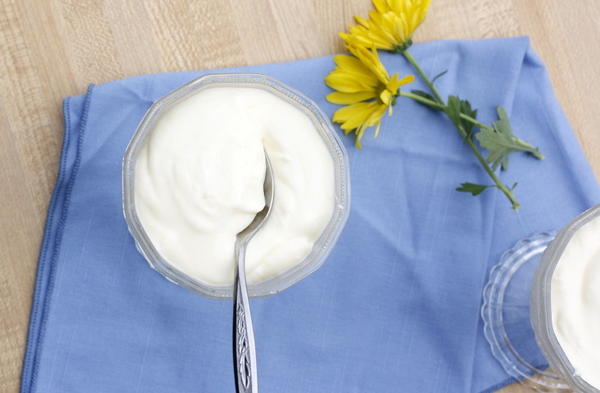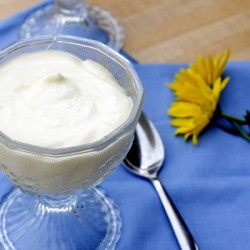 Lemon Mousse
Ingredients:
4 large eggs
2/3 cup sugar
2/3 cup fresh lemon juice (from 2-3 lemons)
1 cup heavy cream, well chilled
Directions:
Stir together the eggs, sugar and lemon juice in a medium saucepan. Cook over medium-low heat, stirring constantly with a wooden spoon until slightly thickened, about 2 minutes. Raise heat to medium and continue to cook, stirring constantly, until mixture is thick enough to coat the back of the spoon, about 5 minutes.
Strain through a fine sieve, pressing with a flexible spatula, into a metal bowl. Cover with waxed paper or plastic wrap, pressing it directly on the surface of the mixture. Refrigerate until well chilled, 40-45 minutes.
Whisk heavy cream in a metal bowl until soft peaks form. Gently fold cream into the chilled lemon mixture. Cover tightly with plastic wrap and refrigerate at least 30 minutes (or up to two days) before spooning into dessert cups.