Saturdays with Scamp: Giveaway winners and your pets!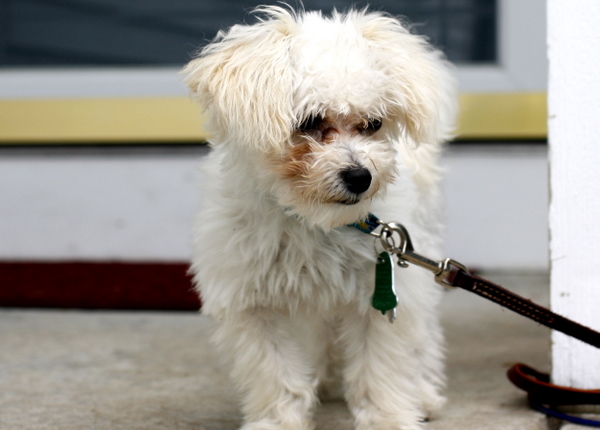 I absolutely loved reading about and seeing pictures of all your pets! I never expected I would get so many responses – my inbox was flooded with cute pictures of dogs, and even a few cats! (By the way, thanks to Nutro for sending your facebook fans my way!) I did my best to get all of the pictures into one of the collages below, and I hope I didn't forget anyone. (*Note: I had to leave out some entries I got at the last minute since I'd already created the collages!) I loved reading the stories of your pets as well – it's clear I'm not the only one who treats my puppy like a member of the family. 🙂 Check out all the wonderful pictures posted here, and read below for the winners of the Nutro giveaway!
Kali, Blitz, Nigel, Miller and Nugget, Diesel, Tank and Biggie, Paisley, Sampson, Jack, Loki, Mono, Chico, Scrappy and Chip, Rocky, Jayco, Ralph, Ryder, Hunter and Jax, Rambo, Chloe, and Eve, Scout
Look at the 2nd picture in the top row below – Sparky. I think that's what Scamp might look like full grown. So cute!
Greta, Sparky, Reese, Ellenor, Clementine, Cassie, Kodi and Ollie, Miley, Kleiner Wurst, Josie, Rocki, Percy, Chip, Abby and Charlie, Jackson and O'Malley, Abby
Beau, Reno, Quincy,  Mama, Oliver, Sugar Plum Dancer, Snugs, Chinee, Kiki, Ellie, Alex, and Abby, Homer and Alaska, Alfie, Jesse, Alice, Alice, Binky, Dolly Parton
Lilly, Chessi, Kouga, Button, Sophie and Beagles, Lucy, Louie, Brittney, Milele, Jasmine, Fozzie, Sarah Michelle, Kamila Marie, and Torrance Ann, Kaelyn, Lexi, Sherman, Memphis, Balder and Dexter, Bella
And now, the winners of the Nutro giveaway (as chosen by Random.org) are as follows:
Kristy said…We have two dogs. Reese is 2 years old and he is a chihuahua/terrier mix. Miley is 3 years old and she is a purebred yellow lab. Thanks for the giveaway.Amanda said…I have 2 dogs Ejlie a 5yr old Rott/black lab cross with an amazing personality loves to swim, fetch and lay around can open any door and scale fences like a deer. Benny a 10 yr old schipoo that is a grumpy old man and lays around. 2 cats Ma'ma and Bob which are both bobtailed not sure of the breed or where the bobtails come from. The only pets in our home that have tails are our 4 fish. Our animals are NUTRO pets to the max and I always encourage people to give them NUTRO. Wish NUTRO made fish food.
amanda @ fake ginger said…Yay, a doggy giveaway!! We JUST got a dog about 3 weeks ago – her name is Clementine and she's a cockapoo.
josiey said…We have three american short-hair cats: Mimi, Pasha, and Lucy. Three dogs: Hank (beagle chihuahua mix), Kate (English Pointer Mix), and Klein (French Bulldog and dachshund mix) AND two horses, Blue and Leah (both girls, American Quarter Horse, and Paint Horses as well)…its a full house…
Shel said…We have 3 mixed breed dogs:
Bo: a chow mix
Sasha: a black lab/shepherd mix
Bailey: a terrier/boxer mix
Thanks for entering!  Winners, please send me your mailing address in the next couple days (I'll be emailing you as well) and I'll pass the information on to Nutro. Check back next week, where I tell you all of the difficulties I'm having with my puppy and ask for your expert help!
This is a sponsored post. Nutro provided me with products and promotional items and is compensating me for my time. As always, all opinions are my own.