Saturdays with Scamp: Crying in the Crate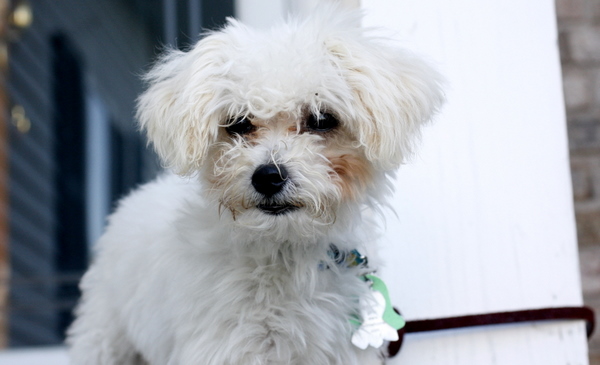 Thank you guys so much for all your help last week! You had some great advice for me on the bell ringing problem. In fact, it was so good, I'm going to go ahead and ask for your advice again. 🙂
Here's the issue: Scamp cries in his crate every single time I leave him in it. He's fine at night, because we stay in the same room as him, but when I put him in there and leave for work, he is a wreck. He cries, whines, tries to get out, etc. And he pees in his crate almost every single day. I thought he would grow out of it, but so far it hasn't gotten better.
What can I do? He does this every time I leave him alone. We left the video camera on one day when we went to church, and when we got home, we realized it had taken him 18 minutes to settle down and go to sleep. 18 minutes! Does anyone have any input? Is there any way to make my puppy stop crying and peeing in his crate?  I feel so bad leaving him in there every day!
To end this post on a happier note, here is a picture of Scamp seriously inspecting something…I'm not sure what.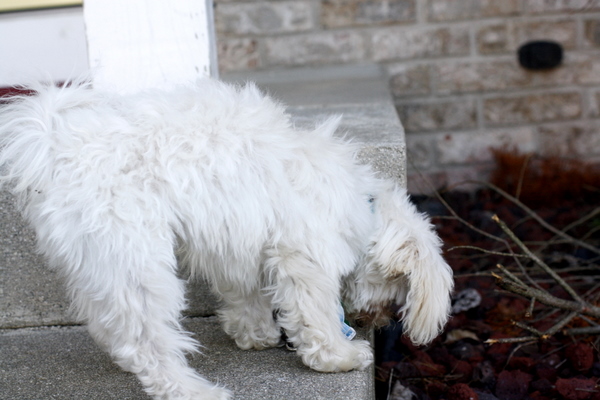 This is a sponsored post. Nutro provided me with products and promotional items and is compensating me for my time. As always, all opinions are my own.