Slow Cooker Beef Barley Stew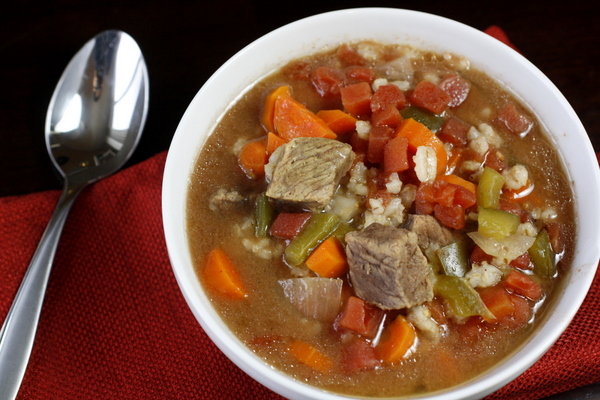 This is one of those recipes that I saw on Pinterest and made as soon as I possibly could. It's so cold and snowy here in Michigan and this hearty and filling stew made the perfect dinner on a busy weeknight. I actually made it awhile ago but it got lost in the shuffle of Superbowl and Valentine's Day recipes. Now that we're back to regular days and cold weather, I've been thinking more and more about this stew.
This recipe is about as easy as it gets – just dump everything in the crockpot and turn it on. It's healthy and filling and it tastes great. We ate this for days (it makes a lot!) and I even froze some for future lunches.  I've got some stew meat hanging out in the freezer and I can't wait to make this recipe again.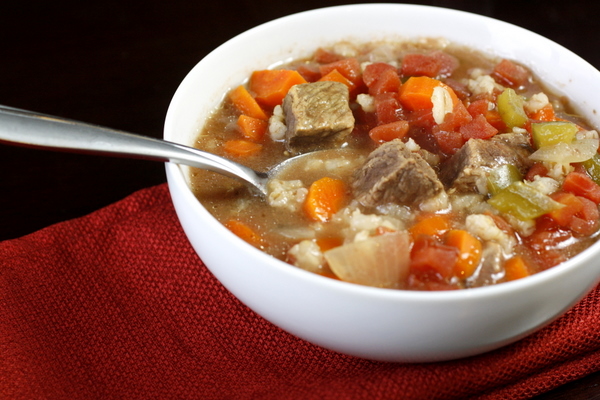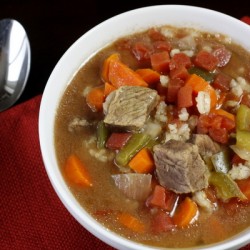 Slow Cooker Beef Barley Stew
Ingredients:
1.5 lbs beef stew meat
1 cup pearl barley
1 large onion, chopped
1 green pepper, chopped
5 medium carrots, chopped
1 14oz. can diced tomatoes
48oz. beef stock – more if needed
5 sprigs of fresh thyme – leaves pulled off the stem
2 teaspoons salt
1 teaspoon pepper
Directions:
Stir all ingredients together in a large slow cooker. Cook on low for 8 hours. If it looks as though there is not enough liquid, stir in some extra water or beef stock.