Vanilla Blueberry Butter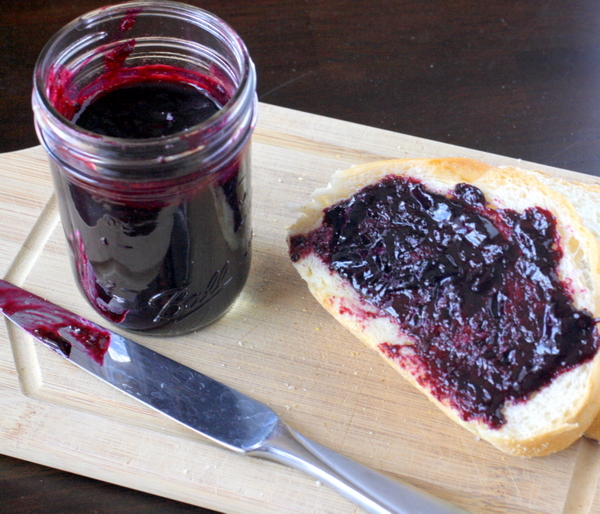 Are you tired of blueberry recipes yet? No promises, but I *think* this is the last one for awhile. Unless I decide to make something new. 🙂  But this vanilla bluebery butter is a great recipe to end on. I re-discovered fruit butter last year at American Spoon in Petoskey, Michigan. I bought a jar of their strawberry butter and proceeded to be amazed at how delicious it was. I've had apple butter before, but that didn't prepare me for just how good fruit butter could be. Ever since then, I've been wanting to try and make my own.
I followed a recipe I found online for blueberry butter but added in a vanilla bean because I think blueberry and vanilla is a wonderful flavor combination. The end result was so good. It was smooth and thick, with an almost creamy consistency. The consistency, in my opinion, is what makes this so much better than traditional jam. I can't wait to try this with other fruits. I'm already planning peach butter once peaches are in season around here!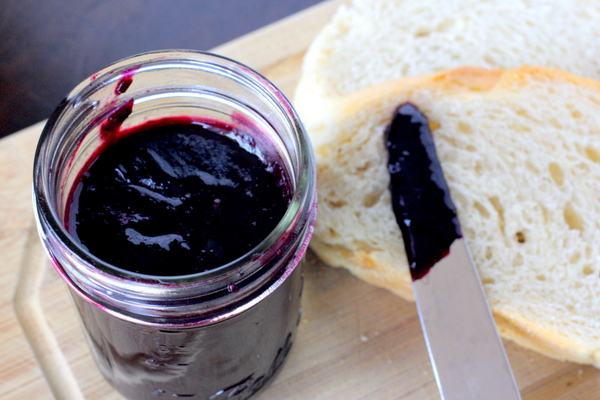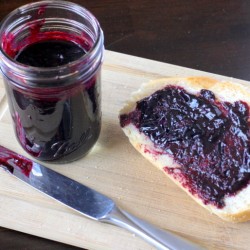 Vanilla Blueberry Butter
Ingredients:
1 lb blueberries
1 tsp lemon juice
1 cup granulated sugar
1/2 tsp cinnamon
1 vanilla bean
Directions:
In a medium sized sauce pan, toss the blueberries with the lemon juice. Bring to a boil, then reduce heat and simmer about 5 minutes. Using an immersion blender, blend the blueberries until very smooth. Be careful of hot blueberry splatters!
Add the sugar and cinnamon to the blueberries. Split the vanilla bean lengthwise and scrape out the seeds, adding them to the blueberry mixture. Add the empty vanilla bean as well and bring to a boil. Reduce the heat to low and simmer, uncovered, until the mixture is thick, about 25 minutes, stirring frequently. Remove the vanilla bean and transfer the blueberry butter to jam jars or other containers and let cool completely.
Will keep for up to 3 weeks in the refrigerator and 3 to 4 months in the freezer.