Blueberry Banana Muffins
You will not believe how good these blueberry banana muffins are! I love banana bread and Mike loves blueberry muffins, so these were a huge hit in our house. This recipe truly is the best of both worlds. I have no idea why it took me so long to think of combining bananas and blueberries in muffin form, but I'm so glad I stumbled across this recipe. I had some freshly picked Michigan blueberries in the house, along with some overripe bananas and decided to search for a recipe to combine them. And let me tell you, we may never go back to straight blueberry muffins again, that's how good these are! I hope you try these blueberry banana muffins and love them as much as we do.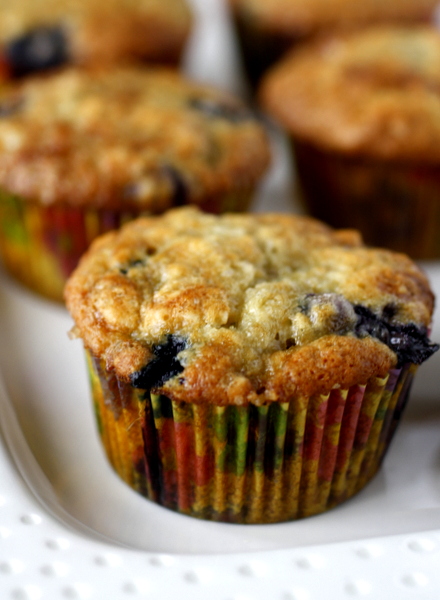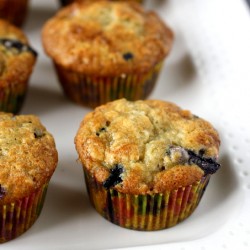 Blueberry Banana Muffins
Ingredients:
3 large ripe bananas
3/4 cup sugar
1 egg, slightly beaten
1/3 cup melted butter
1 1/2 cups flour
1 teaspoon baking soda
1 teaspoon baking powder
1/2 teaspoon salt
1 1/2 cups blueberries
Directions:
Preheat oven to 375. Line 12 muffin cups with paper liners and set aside.
Mash the bananas in a large mixing bowl. Add the sugar and egg and mix until well combined. Stir in the melted butter.
In a separate bowl, combine the flour, baking soda, baking powder and salt. Stir into the wet ingredients. Gently stir in the blueberries. Transfer the batter the prepared muffin tin. Bake 20 minutes, or until a toothpick inserted in a center muffin comes out with moist crumbs attached.