Lemon Feta Dip
I'm so excited to share this lemon feta dip with you! It's not often that you come across a recipe that literally takes 5 minutes to make and tastes this good. I made this dip for a get together with friends a few weeks ago and I couldn't get enough of it! I had to stop myself from eating half of it before I even made it out the door. Even Mike, who claims to strongly dislike feta cheese thought it was "not bad." It's creamy and tangy and cheesy and all around delicious. It's a quick and easy dip to make, and sure to be a hit at your next get together!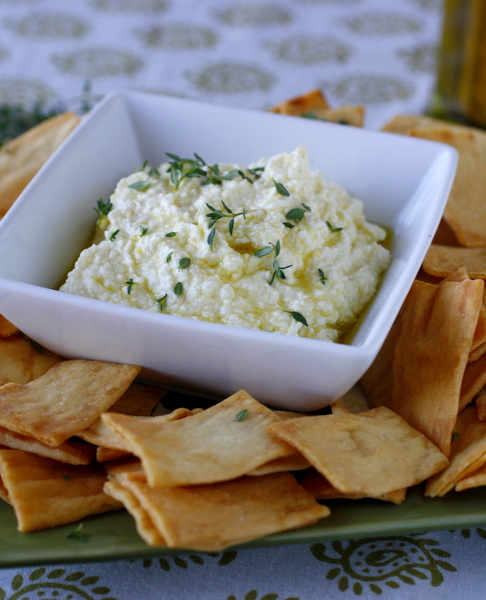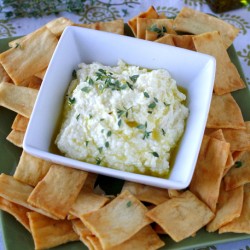 Lemon Feta Dip
Ingredients:
8 oz feta cheese, crumbled
1 tablespoon grated lemon zest
2 tablespoons lemon juice
1 clove garlic, chopped
6 tablespoons olive oil + extra for serving
fresh thyme
Pita chips, for serving
Directions:
Combine the feta, lemon zest, lemon juice, garlic and olive oil in a food processor and process until smooth.
Transfer to a small bowl and drizzle with olive oil and sprinkle with fresh thyme.
Serve with pita chips.