German Apple Cake
You are going to love this German apple cake recipe! It's a homey, old fashioned apple cake that is chock full of apples, walnuts and cinnamon. I found the recipe in a recent Penzey's Spice catalog and wasted no time in making it for some dinner guests. To say that this cake went over well would be an understatement. We all loved it! The inside is moist and chewy, and the top is just slightly crunchy. Serve it up warm, with some vanilla ice cream on top, and it's absolutely delicious. Best of all, it's an easy one bowl recipe. You'll definitely want to try this German apple cake – it's the perfect Fall dessert!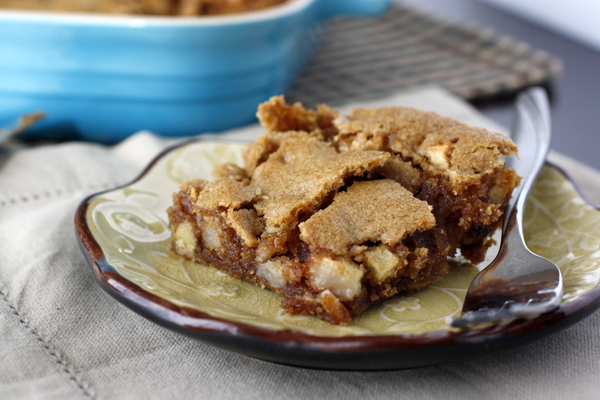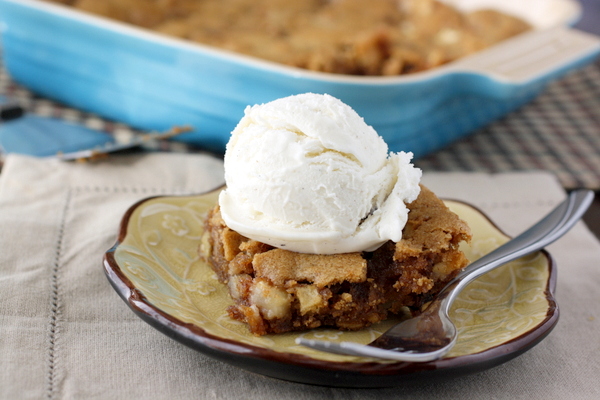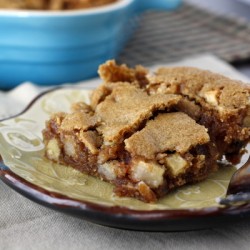 German Apple Cake
A simple, old fashioned, delicious apple cake recipe
Ingredients:
4 cups peeled, diced apples (about 3 large)
2 cups sugar
1 cup canola oil
2 eggs
1 tsp vanilla
2 cups all purpose flour
1 tsp baking soda
1/2 tsp salt
2 tsp cinnamon
1/2 cup chopped walnuts
Directions:
Preheat oven to 350.
Grease and flour a 9x13 pan and set aside.
In a mixing bowl, combine the sugar, oil, eggs and vanilla. Add the flour, baking soda, salt and cinnamon and mix well. Stir in the apples and nuts. The batter will be very thick.
Spoon the batter into the pan and smooth the top with a spoon. Bake for 50-55 minutes. Let cool before cutting.
from the Penzey's Spice Catalog