Pumpkin Pie Ice Cream
I've got another pumpkin treat to share with you today!  And this one is ridiculously easy. 🙂 This pumpkin pie ice cream actually starts out with plain vanilla ice cream from the store, which makes it super simple to throw together. Just add in a few extras like pumpkin and spices and little animal cracker pieces, and you have the easiest pumpkin pie ice cream ever. And it tastes really good! I made this at my parents house for a family dinner we were having and everyone loved it. I was actually surprised by how quickly it disappeared. I made more the following day and that batch didn't last too long either. This would make a great (somewhat healthy!) addition to your Thanksgiving table, or just make some for yourself to keep in the freezer. Either way I'm guessing it won't last too long.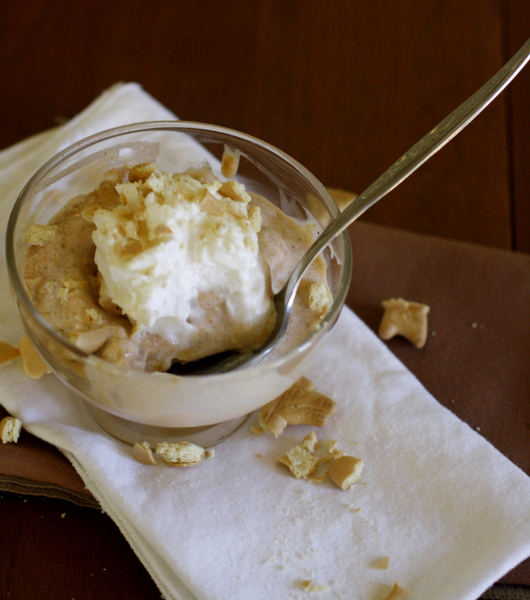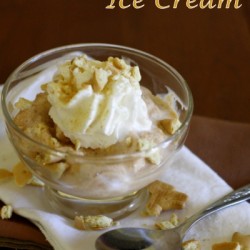 Pumpkin Pie Ice Cream
Ingredients:
3 cups vanilla ice cream
3/4 cup animal crackers, broken into small pieces
1/3 cup canned pumpkin
3/4 tsp ground cinnamon
1/8 tsp ground nutmeg
1/8 tsp ground cloves
1/8 tsp ground ginger
Whipped Topping
Directions:
Place ice cream in a large bowl and let soften slightly.
Add in broken animal crackers, pumpkin, cinnamon, nutmeg, cloves and ginger and stir until just combined.
Spoon into bowls and serve immediately with whipped topping on top.
**Make ahead option** I made this ahead of time and left it in the freezer until we were ready to eat it. The animal crackers were a little softer, but it tasted great!