Cinnamon Spice Coffee Creamer
Last week I promised you a recipe using your homemade apple pie spice, and here it is! But don't worry if you didn't make the spice mix – you can substitute cinnamon, it just won't taste quite as fantastic. 😉 This homemade cinnamon spice coffee creamer is wonderful. It's easy to make, keeps for awhile in the fridge, and is a delicious addition to your morning (or afternoon!) coffee. Mike and I have been enjoying it for the past week or so, and it makes a normal cup of coffee into a delicious fall treat. I also love to use it in tea – chai is my favorite! I love that not only does this creamer taste great, but it also uses normal ingredients so that you know exactly what you're pouring into your coffee, and can feel good about it. If cinnamon spice isn't your thing, you could also try pumpkin spice creamer or vanilla creamer!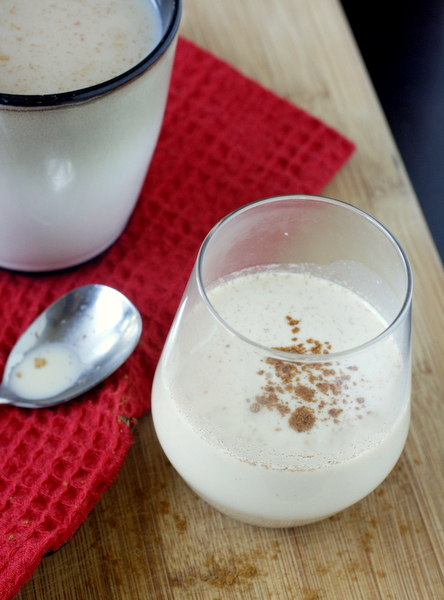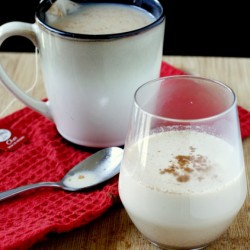 Cinnamon Spice Coffee Creamer
Ingredients:
1 cup milk
1 cup heavy cream
4 Tbsp maple syrup
1 1/2 tsp apple pie spice (*or cinnamon)
1 tsp vanilla extract
Directions:
In a medium sized saucepan, whisk together milk, cream, maple syrup and apple pie spice.
Cook, stirring, over medium heat. When mixture begins to bubble around the edges of the pan, remove the pan from the heat and add in the vanilla extract.
Strain through a fine mesh strainer and refrigerate before using.