Saturdays with Scamp: Updates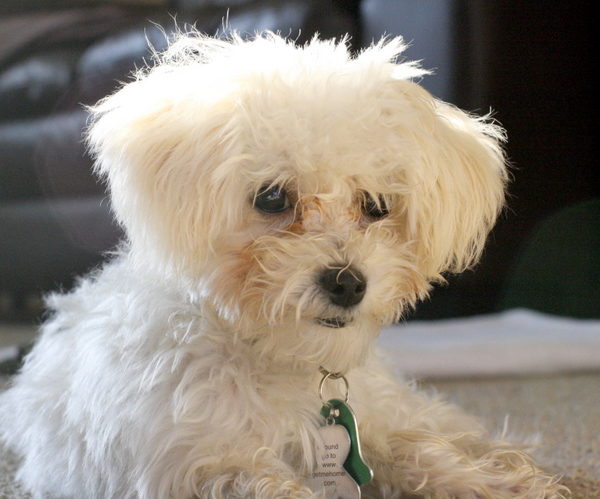 Based on some comments I received last week, apparently I owe you guys some updates on my puppy.  I guess it's only fair after you gave me such good advice!
As far as the bells go, we've made amazing progress. I followed everybody's advice and have been very consistent in putting him outside every time he rings the bells. Sometimes he rings the bells and runs like he wants me to chase him. Those times I just ignore him so he doesn't get any attention for ringing the bells. Recently he's done a lot better. He only seems to ring the bells when he wants to go outside, or when we are in another part of the house and he doesn't know where we went. It has made our evenings a lot more peaceful. 🙂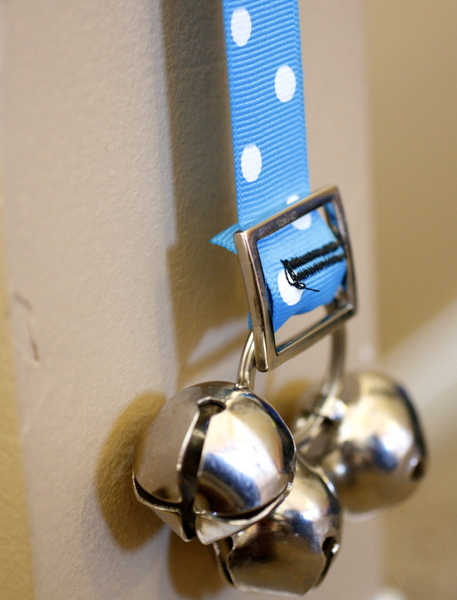 The crate issue has shown less progress. We're working on a trial and error basis, and so far nothing has made a big difference. We've tried leaving the radio on, giving him a shirt that smells like us, and the most recent change was making his crate a little bigger and giving him a sort of "den" in the back by covering the back of the crate with a towel. We tried that last night for the first time and he seemed to really like it. However, he has still peed in his crate every day this week. I'll keep you updated if I find anything that works.
Now that it's not quite so hot out, we've also been trying to tire him out by playing outside. I took a video of our favorite backyard game to show you. It's not the best quality since I was playing and videoing at the same time, but it works. 🙂
p.s. A Nutro employee tweeted me that she made my chai banana smoothies and loved them! Extra points for Nutro in my book 😉
This is a sponsored post. Nutro provided me with products and promotional items and is compensating me for my time. As always, all opinions are my own.